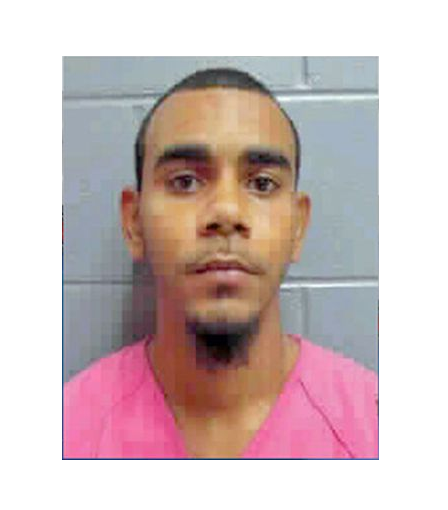 An admitted methamphetamine dealer, who was arrested with pure "ice" methamphetamine in Lee County, Georgia, was sentenced to ten years in prison, according to Charles "Charlie" Peeler, the U.S. Attorney for the Middle District of Georgia.
Willie Ware, 22, of Albany, was sentenced by U.S. District Judge Louis Sands on Thursday, January 30, 2020 to serve 121 months in prison and five years supervised release, after pleading guilty to one count of possession with intent to distribute methamphetamine. There is no parole in the federal system.
Mr. Ware admitted that he was arrested by Lee County Sheriff's deputies in possession of 241.54 grams of 100% pure d-methamphetamine hydrochloride. Mr. Ware was taken into custody on November 24, 2017, during a routine traffic stop in the area of Joiner Drive and North Doublegate Drive. Deputies spotted a jar of marijuana in plain view and a handgun. During a legal search of the car, the methamphetamine was discovered. Mr. Ware told investigators that he had already sold one ounce of methamphetamine prior to his arrest.
"Methamphetamine is a poison in our society, killing users and ruining many lives. Its ripple effect is far reaching, and we will continue to prosecute individuals who choose to deal this dangerous drug in our communities," said Charlie Peeler, the U.S. Attorney. "I want to thank the Lee County Sheriff's Department and the DEA for their work in this case."
"It is a great pleasure to work these types of drug cases and remove both the drugs and the dealers out of our society. Methamphetamine is a hideous drug that makes users paranoid, violent and aggressive, which I feel makes them a serious threat to society and law enforcement. Meth users and sellers are a threat to our children and families, therefore I intend to continue to investigate and arrest people involved in illegal drugs," said Lee County Sheriff Reggie Rachals.
The case was investigated by the Lee County Sheriff's Office and the DEA. Assistant U.S. Attorney Leah E. McEwen is prosecuting the case for the Government.