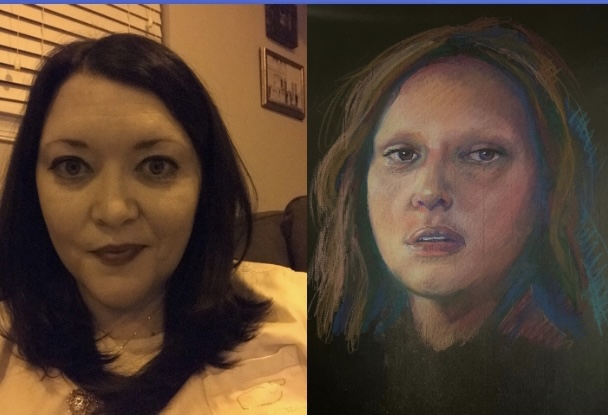 Nicholas James Kassotis, aka Nicholas Killian James Stark, age 40, was arrested on Friday, May 12, 2023, in Lancaster, Pennsylvania.  He was arrested in connection to the death of his wife, Mindi Mebane Kassotis.
Mindi's body was found on a hunting club which covered areas in Liberty and Mcintosh Counties on December 2, 2022.  She was 40 years old at the time she was found in Riceboro, GA.  The Kassotises were living in Savannah at the time of Mindi's death.
GBI agents assigned to this investigation sought the FBI's assistance with genealogy DNA. FBI used a lab specializing in this advanced testing and received results that furthered the investigation.  The GBI interviewed family members and obtained DNA swabs for comparison to the profile created through genealogy DNA.  Mindi Kassotis was identified on May 11, 2023.
Nicholas Kassotis is being charged with malice murder, felony murder, aggravated assault, tampering with evidence, and removal of body parts from scene of death or dismemberment.
He is being held at the Lancaster County Prison awaiting extradition to Georgia.
The GBI would like to thank FBI Atlanta and FBI Baltimore for their assistance in identifying the victim, and FBI-Lancaster, PA, U.S. Marshals Service East Pennsylvania Fugitive Task Force-Lancaster Office, Lancaster Police Department, Pennsylvania State Police, and the Liberty County Sheriff's Office for their assistance in the arrest.  GBI Forensic Artist Kelly Lawson's composite sketch (attached) also advanced this investigation.
More on genetic genealogy:
The focus of investigative genetic genealogy is on the construction of family trees for the persons identified as possible family members to the victim/suspect by combing through public and government records.
FBI personnel then compare the persons identified in the family trees with the location and timing of the crime to identify the likely suspect. Lastly, the FBI seeks a comparison between the victim's DNA and the DNA from a parent of the victim to verify the identity.
---
See Original Article – GBI and Liberty County SO Seeking Public's Help Identifying Woman, Remains Found in Riceboro