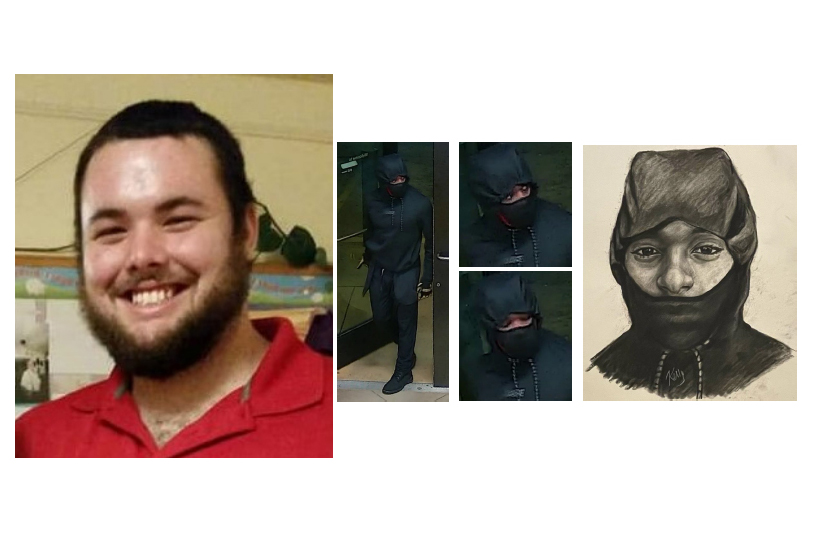 In March of this year, Elijah Wood was murdered at the Race Trac on Hwy 441 in Oconee County, Georgia. Local, state, and federal law enforcement have been investigating the case and have several leads.
A description and sketch, based on information gathered so far, of the suspect was released last week:
This information is not to be considered as an exact match of the suspect. We urge anyone with credible information on any likely suspect to report that information to law enforcement regardless if the person matches the description or sketch of the suspect. All suspects and leads will be investigated.
The sketch of the Elijah Wood murder suspect was produced by the GBI's Forensic Artist Kelly Lawson. This drawing is based solely on surveillance footage and still shots taken from the store surveillance. The drawing should only be viewed as an approximation of the likeness of the suspect and not an exact picture of the suspect.
Based on the investigation thus far there is a strong possibility that the suspect in this case meets the below description.
Gender – Male
Ethnicity/Skin tone – Light Skinned African American, Hispanic, Indian, or Biracial
Height – 5'10" – 6'0"
Build – Athletic, Erect Posture, Agile
Age – late teens to early 30's
Eye color – Dark
Make up – Not believed to be wearing make up
Right handed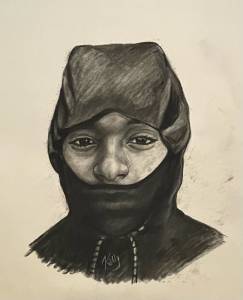 The store surveillance video, slowed down from the original, was released last month.
The latest flyer was released today, August 10.  Click to enlarge.