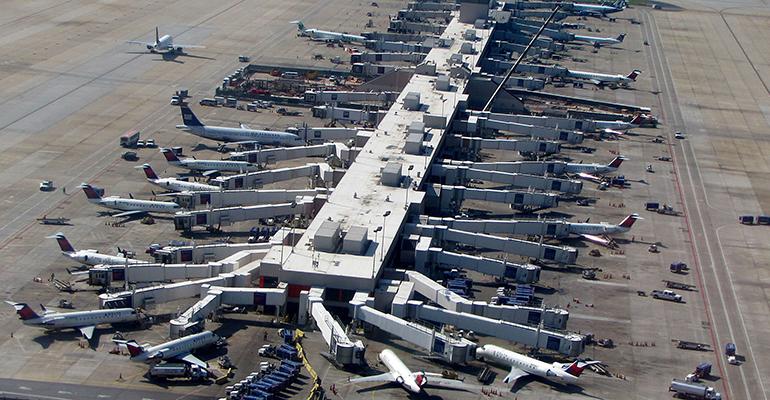 U.S. Immigration and Customs Enforcement's (ICE) Homeland Security Investigations (HSI) Atlanta office is highlighting its efforts to combat human trafficking as part of January's Human Trafficking Awareness Month campaign.
As part of the month-long awareness campaign, HSI Atlanta is speaking in several high-profile events around the southeast. Events include: conducting presentations at the 5th annual Tapestri Human Trafficking Forum in Atlanta, the 5th annual Traffick Jam event in Savannah, and the United States Attorney's Office Human Trafficking taskforce meeting in Birmingham, Alabama.
"This year is the 20th Anniversary of the Trafficking Victims Protection Act which defined human trafficking and made it a federal crime. Since that day, law enforcement has worked tirelessly to rescue the victims of this form of modern-day slavery," said acting Special Agent in Charge Robert Hammer who oversees HSI operations in Georgia and Alabama.
"Whether it is the victims of sex trafficking, labor trafficking, or the young children who are exploited to produce child pornography, each has a heart-breaking story to tell. A story surrounding an issue we aren't talking enough about as a society. HSI Atlanta is proud to stand side by side with our law enforcement partners and non-governmental agencies across Georgia and Alabama to bring these traditionally hidden crimes to light."
In fiscal year 2019, HSI Atlanta initiated 34 human trafficking cases resulting in 16 arrests, 35 convictions and 46 victims rescued. Nationally, HSI initiated 1024 cases, resulting in 2,197 arrests 1,309 convictions and 428 victims rescued.
HSI employs a victim-centered approach, where equal value is placed on the identification and stabilization of victims, as well as the investigation and prosecution of traffickers.
Human trafficking victims have been found in various communities globally and nationwide with labor trafficking occurring within agricultural work, hospitality, restaurants, domestic work, sweatshops and other industries. Sex trafficking is typically found within residential brothels, forced prostitution facilitated online, business fronts for prostitution (i.e., illicit massage parlors), or on the streets.
These victims are men, women, and children of all ages and can include U.S. citizens and foreign nationals. Many of them thought they had found a good paying job or a better life, only to have their hopes dashed and work compelled.