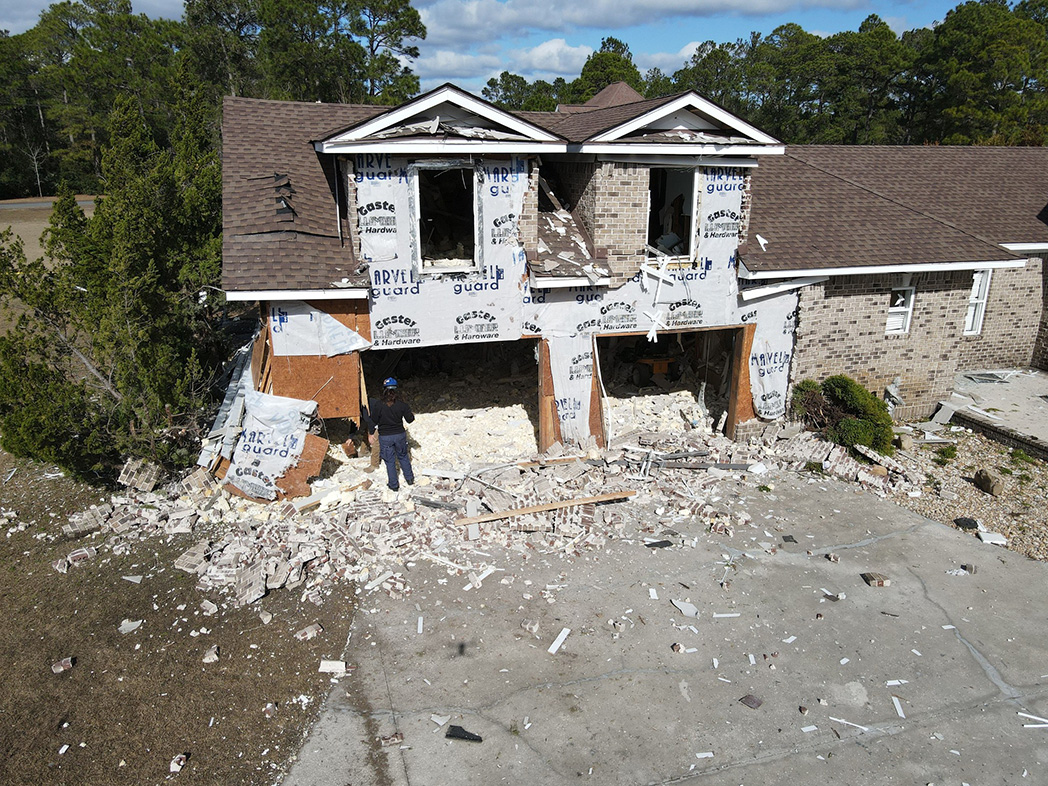 According to the Bryan County Sheriff's Office, the garage of a house in Richmond Hill exploded early Friday morning. The occupants were able to get out with no injuries. ATF (Bureau of Alcohol, Tobacco, Firearms and Explosives) is investigating.
From Bryan County Sheriff's Office on Friday:
This morning at roughly 5 a.m., a call came into our dispatch center for an explosion that occurred on Demeries Lake Lane in Richmond Hill. Thankfully the family was able to get out of the house with no injuries. Sadly they had just moved into their house yesterday but their belongings had yet to be moved in. The majority of the damage is in the garage area. The ATF has taken over this investigation.
We find the blessings in this situation that no one was hurt. We know that this county is known for its generosity and kindness in tough times. Please extend this family in your prayers.