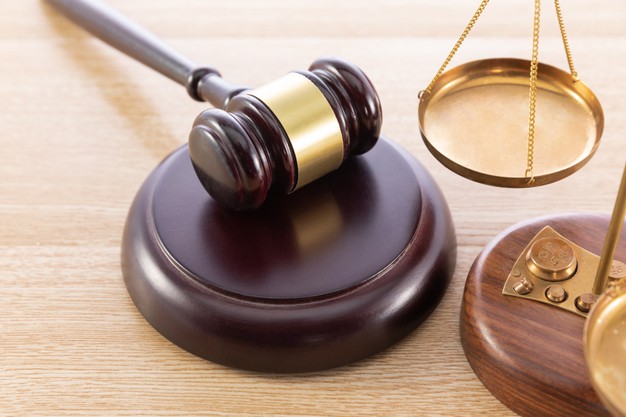 A federal jury deliberated less than an hour before finding a Georgia man guilty on multiple charges for leading a conspiracy to fraudulently obtain more than $1 million in federal COVID-19 pandemic relief funding.
Bernard Okojie, 41, of McDonough, Ga., was found guilty after a three-day trial of Conspiracy to Commit Wire Fraud, Wire Fraud, and Money Laundering Conspiracy, said Jill E. Steinberg, U.S. Attorney for the Southern District of Georgia. The guilty verdict subjects Okojie to statutory penalties of up to 30 years in prison, along with up to $1 million in financial penalties and up to five years of supervised release after completion of any prison term. There is no parole in the federal system.
"Before the ink was dry on legislation creating the Coronavirus Aid, Relief and Economic Security (CARES) Act, Bernard Okojie was scheming to steal these vital small business safety net funds," said U.S. Attorney Steinberg. "The guilty verdict slams the door on this fraud, and signals to others stealing from pandemic relief funds that they, too, will be held accountable."
As described in trial and in court documents, Okojie used information for non-existent companies to file at least 24 fraudulent applications for Economic Injury Disaster Loans (EIDL) and Paycheck Protection Program loans for himself and others from April 2020 through May of 2021, seeking millions of dollars in COVID-19 relief funds for himself and others. Okojie received the funding directly, or was paid by other recipients of the fraudulently obtained funding for his work in submitting the EIDL applications. Okojie then conspired to launder the fraudulent proceeds to hide the source of the funds.
Funds from the more than $1.4 million Okojie and others received through the schemes were used to purchase a home, vehicles, shopping trips to Versace, for personal investments, and a toy poodle. Okojie also was intercepted as he attempted to carry nearly $40,000 in undeclared cash on a plane from Atlanta to Nigeria.
Sentencing before U.S. District Court Judge Lisa Godbey Wood will be scheduled upon completion of a pre-sentence investigation by U.S. Probation Services.
"This verdict should serve notice that the FBI and our federal partners will investigate anyone who misdirects federal emergency assistance earmarked for businesses who need it to stay afloat," said Keri Farley, Special Agent in Charge of FBI Atlanta. "We won't tolerate anyone driven by personal greed to pocket American tax payer money that should be going to those in need."
"Manufacturing false information to wrongfully obtain funds from SBA programs intended for the nation's small businesses is a theft from taxpayers," said SBA OIG's Eastern Region Special Agent in Charge Amaleka McCall-Brathwaite. "OIG and its law enforcement partners will relentlessly pursue fraudsters and bring them to justice. I want to thank the U.S. Attorney's Office and our law enforcement partners for their dedication and commitment to seeing justice served."
The case was investigated by the FBI and the Small Business Administration Office of Inspector General, and prosecuted for the United States by Assistant U.S. Attorneys Matthew A. Josephson and Jennifer A. Stanley.
Anyone with information about allegations of attempted fraud involving COVID-19 can report it by calling the Department of Justice's National Center for Disaster Fraud (NCDF) Hotline at 866-720-5721 or via the NCDF Web Complaint Form at: https://www.justice.gov/disaster-fraud/ncdf-disaster-complaint-form.