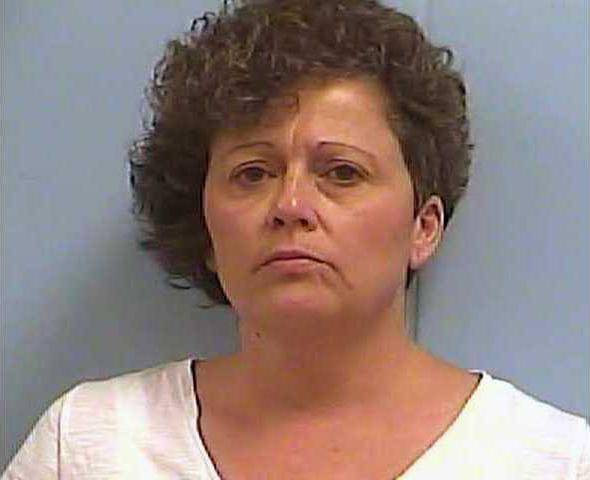 Carol Michaelson, a formerly licensed real estate agent, pleaded guilty this week to defrauding her clients by faking property sales, forging contracts and deeds, and then pocketing her victims' money.

"This defendant stole her clients' hard-earned money by pretending to purchase properties for them, while pocketing their funds for her own personal use," said U.S. Attorney Byung J. "BJay" Pak.  "She then tried to cover her tracks with fake sales agreements and forged deeds.  Michaelson is a repeat offender, having previously lost her real estate license for defrauding clients."
"This case demonstrates the commitment the Secret Service and our law enforcement partners have in aggressively pursuing those who defraud innocent victims," said Steven R. Baisel, Special Agent in Charge of the U.S. Secret Service, Atlanta Field Office.  "This guilty plea should serve as a reminder to other like-minded individuals that we will protect our economic system and arrest criminals who violate public trust for personal gain."
"We are grateful to all the involved criminal justice agencies who worked so diligently to help close these cases. It is our continued desire that justice will be served in hopes of deterring these types of crimes," said Dawson County Sheriff Jeff Johnson.
According to U.S. Attorney Pak, the charges and other information presented in court:  Carol Michaelson operated a scheme to defraud her clients while acting as a real estate agent.  She pretended to arrange real estate purchases for her clients and received funds from them to complete the purchases, but then diverted the funds to her own personal use.  In furtherance of the scheme, she prepared fraudulent real estate contracts listing false owners, forged signatures on the contracts and other agreements, and filed fraudulent warranty deeds with forged signatures with the county clerk's office.  Michaelson also sent emails to her victims impersonating closing attorneys, loan officers, and other financial and real estate personnel, to trick the victims into believing that the real estate transactions were legitimate and progressing.
Michaelson defrauded her victims in a variety of ways.  In some cases, she falsely informed victims that certain properties were for sale by their owners, when in fact they were not; and the true owners were unaware of Michaelson's false representations.  In another instance, after Michaelson deceived a victim into believing that she had purchased properties for the victim, Michaelson created false tenant identities to deceive the victim into further believing that she had arranged for the properties to be rented.  Michaelson then sent rent checks to the victim, pretending to be the false tenants.  The victim did not know that he was not the true owner of the properties.  In yet another instance, after facilitating a real sale to a victim, Michaelson transferred ownership back to the bank, without the victim's knowledge, and filed a fraudulent warranty deed with forged signatures in the county clerk's office.
Michaelson stole over $1 million from her victims through her real estate scheme.
Carol Michaelson, 56, of Dawsonville, Georgia, was previously charged with forgery, theft by conversion, and false statements in Dawson County for defrauding real estate clients.  As a result, she lost her real estate license in 2014.  Even after surrendering her license, Michaelson continued to act as an unlicensed real estate agent and engage in fraudulent real estate transactions.  Sentencing has not yet been scheduled.
The U.S. Secret Service, the Dawson County Sheriff's Office, and the Enotah Judicial Circuit District Attorney's Office are investigating this case.
Assistant U.S. Attorney Stephen H. McClain, Chief of the Complex Frauds Section, is prosecuting the case.