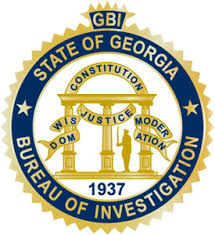 The Georgia Bureau of Investigation released minimal details Wednesday morning with regard to the Ahmaud Arbery case.
May 20th Update:
On Tuesday, May 19, 2020, at approximately 6:39 PM, GBI agents executed a search warrant at the home of Gregory & Travis McMichael. This investigative act is part of the Ahmaud Arbery murder investigation. No further details are being released at this time due to the active and ongoing case.
May 14th Update:
The GBI has identified the individual that wrote this note. The individual is not connected to the Ahmaud Arbery murder investigation in any way. This person was expressing their condolences for Arbery's death. We've received numerous tips and inquiries related to this and wanted to be sure to update the public. This investigation remains active and ongoing. *****Photo of note is attached below.*****
May 9th Update:
There are reports circulating of additional video footage being reviewed by the GBI as a part of the Ahmaud Arbery murder investigation.  We are indeed reviewing additional video footage and photographs as part of the active case. It is important to note that this footage was reviewed at the beginning of the GBI investigation and before the arrests of Gregory and Travis McMichael.
If anyone has any new information regarding this case, it can be submitted to the GBI Tip Line at 1-800-597-TIPS(8477) or  https://gbi.georgia.gov/submit-tips-online. We will continue to update you with pertinent information regarding this case.
Glynn County, GA (May 7, 2020) – On May 7th, 2020, the GBI arrested Gregory McMichael, age 64, and Travis McMichael, age 34, for the death of Ahmaud Arbery.  They were both charged with murder and aggravated assault.  The McMichaels were taken into custody and will be booked into the Glynn County Jail.
On February 23, 2020, Ahmaud Arbery was in the Satilla Shores neighborhood in Brunswick, GA when both Gregory and Travis McMichael confronted Arbery with two firearms.  During the encounter, Travis McMichael shot and killed Arbery.
This case is being investigated in partnership with District Attorney Tom Durden.
On May 5th, 2020, District Attorney Tom Durden formally requested the GBI investigate the death of Ahmaud Arbery.  The Kingsland Office initiated an investigation on May 6th, 2020.
On April 29th, 2020, the Glynn County Police Department (GCPD) requested that the GBI investigate allegations of threats against GCPD and individuals involved in the active investigation.
On the morning of May 5th, 2020, GCPD requested the GBI investigate the public release of video related to Arbery's death.