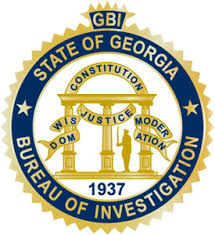 The Georgia Bureau of Investigation (GBI) has arrested a 15-year-old juvenile in a connection with the shooting death of Braydon Stokes.

The announcement came from the state agency on Tuesday.
The GBI says that on February 3, 2020, the GBI Eastman Field Office arrested a 15 year old following an extensive investigation. A juvenile complaint was filed for the offenses of felony involuntary manslaughter and reckless conduct.
On Saturday, November 16, 2019, at approximately 9:00 a.m., the Chauncey Police Department along with the Dodge County Sheriff's Office requested the assistance of the GBI Eastman Office to assist with a death investigation at a residence on Brown Street in Chauncey.
Upon law enforcement arrival, Braydon Stokes, age 17, of Eastman, was discovered with a gunshot wound. Stokes was pronounced deceased a short time later at the local hospital. A juvenile at the residence reported that his firearm accidentally discharged, striking Stokes. The juvenile was returning from hunting.
An autopsy was performed on Monday, November 18, 2019 at the GBI Crime Lab in Decatur. The investigation is active and ongoing. If anyone has information, please contact the GBI Eastman office at 478-374-6988 or the Dodge County Sheriff's Office at 478-374-8131.
A copy of the investigative findings has been provided to Oconee Judicial Circuit District Attorney Timothy Vaughn for prosecution.