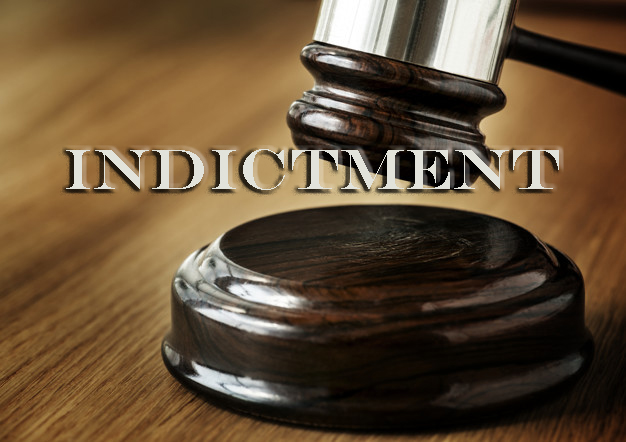 COREY ALSTON, 45, of Florida, TOYAO ANDREWS, 49, of South Carolina, QUINTON TATE, 41, of Georgia, and SHAWN WILLIAMS, 60, of South Carolina, were indicted by a DeKalb County Grand Jury on June 27, 2023, for violations of Georgia's Racketeer Influenced and Corrupt Organizations Act, Bribery, Conspiracy to Defraud the State, Theft by Taking, Theft by Receiving Stolen Property, and Theft by Deception. The charges are related the individuals' roles in the execution of multiple fraudulent contracts for the Georgia Department of Community Affairs.

According to the charges contained in the indictment and other public records:
In Georgia, the Department of Community Affairs ("DCA") utilizes their Housing Assistance Division ("HAD") to aid citizens with obtaining safe and affordable housing.  As part of Georgia's comprehensive housing program, this Division of DCA provides rental assistance through the Housing Choice Voucher Program ("HCV").
Fraudulent Contracts for Duplicative Cleaning Services
Between 2017 and 2019, former DCA HAD Director SHAWN WILLIAMS ("WILLIAMS") and former DCA employee TOYAO ANDREWS ("ANDREWS"), who is WILLIAMS' cousin, initiated a criminal RICO conspiracy to defraud DCA by taking and receiving money from DCA by using WILLIAMS' position to create and approve contracts for cleaning services for a DCA office which was duplicative of services provided by the existing landlord. WILLIAMS and ANDREWS conspired to contract DCA with "Polished Resources, LLC", a company owned and operated by ANDREWS and other members of their families. Ultimately, ANDREWS and WILLIAMS exploited WILLIAMS' procurement authority granted by DCA to unlawfully take $64,170.
Fraudulent Contract for Development of Non-Existent Software
In 2019, COREY ALSTON ("ALSTON") expanded and led the criminal RICO conspiracy to defraud DCA by unlawfully taking and receiving money from DCA for a non-existent web product, providing false statements to DCA leadership, and paying bribes to State employees. ALSTON conspired with WILLIAMS using her procurement authority to enter and approve a contract for the development of a web product and to falsely affirm the completion, delivery, and use of the non-existent web product.
ALSTON conspired with ANDREWS to obtain authorization of IT Professional Network, Inc. ("ITPN") as an authorized State vendor and to draft, submit, and obtain payment of ITPN invoices from DCA.  ALSTON furthered the conspiracy by using ANDREWS' cleaning company to funnel bribes to WILLIAMS and ANDREWS. ALSTON brought QUINTON TATE ("TATE") into the conspiracy for his knowledge and expertise in developing the web product. Once the company owned and controlled by ALSTON was denied recognition as an authorized vendor, the conspirators used TATE'S business, ITPN, as the contracting party through which the funds taken from the State were funneled. The contract with ITPN ultimately resulted in a loss to DCA of $120,000.
"The Department of Community Affairs makes the integrity of our programs the highest priority," said DCA Commissioner Christopher Nunn. "When we became aware of this issue through our normal financial controls, we immediately reported it to the Office of the State Inspector General and worked closely with them during their investigation.  We remain vigilant with each of our programs to make sure valuable taxpayer dollars are used appropriately."
"The Office of the State Inspector General has worked closely with DCA and the DeKalb County District Attorney's Office in bringing this case for prosecution," said Interim State Inspector General Nigel Lange. "OIG thanks DCA Commissioner Nunn, DeKalb County District Attorney Sherry Boston, and everyone else involved in this investigation for their assistance. OIG is focused on reducing fraud in State government and relies upon the vigilance of its partner agencies to continue with the mission."
Members of the public are reminded that the indictment only contains charges. The defendants are presumed innocent of the charges, and it will be the state's burden to prove the defendants' guilt beyond a reasonable doubt at trial.
The Georgia Office of the State Inspector General investigated the case, and the DeKalb County District Attorney's Office is prosecuting the case.
No further information about the investigation or the indictment will be released at this time.