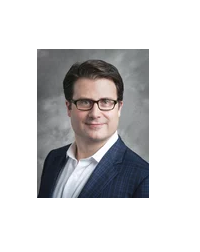 Marc Celello, a former state securities enforcement attorney and General Counsel for a Georgia investment company, has pleaded guilty to conspiring to defraud investors out of over $40 million.
"Marc Celello used his skills as an attorney to help his employer cheat investors out of millions of dollars," said U.S. Attorney Byung J. "BJay" Pak. "We will continue to work with our law enforcement partners to identify fraudsters who seek to cheat investors out of their hard-earned money."
"As an attorney Celello should have known the company he worked for was allegedly breaking the law, instead of participating in a scheme that defrauded investors out of their hard earned money," said Special Agent in Charge of FBI Atlanta, Chris Hacker. "In its dedication to protecting our citizens, the FBI will pursue anyone motivated by personal greed instead of protecting investors."
According to U.S. Attorney Pak, the charges, and other information presented in court: Celello was the Vice President and General Counsel of a Georgia company named Credit Nation.  Credit Nation purchased life insurance policies and subprime automobile loans and offered investors the opportunity to purchase promissory notes for those policies and loans. Celello at times approved of marketing materials stating that the company's promissory notes offered a 9% rate of return and were "backed by hard asset dollar for dollar."  However, Celello knew that the company was operating at a significant financial loss and that funds were being diverted for undisclosed purposes.
In November 2015, the U.S. Securities and Exchange Commission ("SEC") filed a federal civil complaint alleging that Credit Nation investors had been defrauded out of millions of dollars.  In response to this SEC action, Celello, who had previously been employed as an enforcement attorney for the Georgia Secretary of State's Securities and Business Regulation Division, approved a letter that went out to investors that provided misleading information about a forensic accountant's audit of the company.
Credit Nation's CEO, James Torchia, was previously indicted by a federal grand jury on related fraud and conspiracy charges.  Torchia pled not guilty on October 8, 2019, and his case remains pending in federal court.  Members of the public are reminded that the indictment against Torchia only contains charges.  The defendant is presumed innocent of the charges and it will be the government's burden to prove the defendants' guilt beyond a reasonable doubt at trial.
The Federal Bureau of Investigation is investigating this case.  The Atlanta Division Office of the U.S. Securities and Exchange Commission previously brought a civil action against Torchia and Credit Nation in the Northern District of Georgia.
Assistant U.S. Attorneys Thomas J. Krepp and Leanne M. Marek are prosecuting the case.