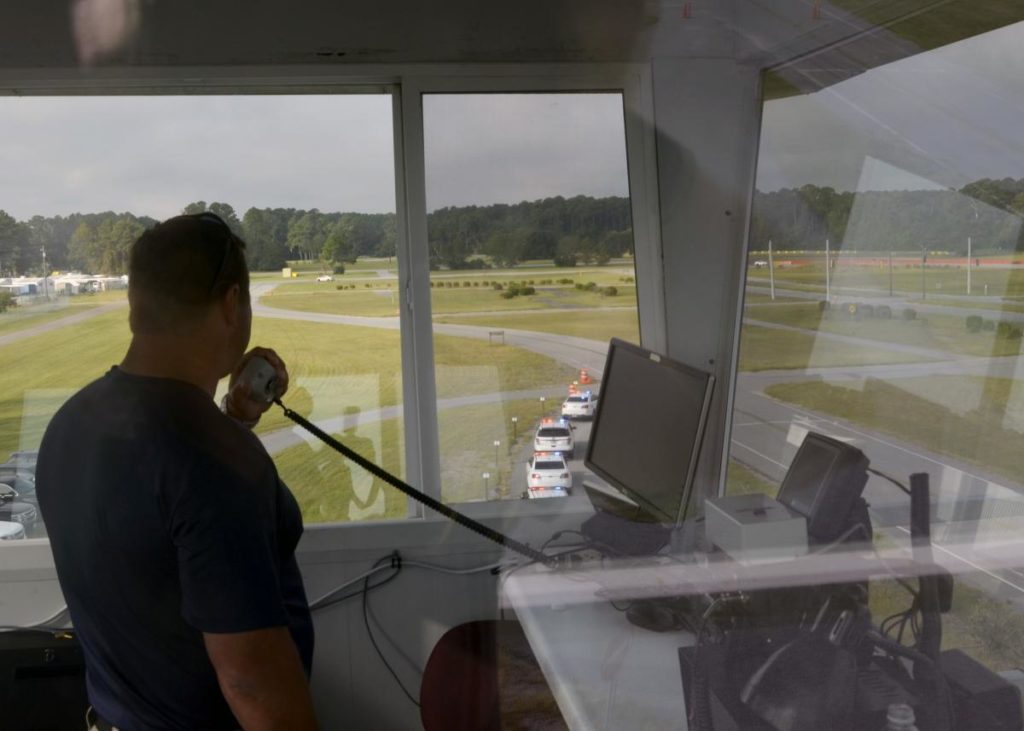 FLETC Staff Usher Change to Address Leading Factors in Vehicular Deaths Among Law Enforcement Officers
The Federal Law Enforcement Training Centers (FLETC) addresses one of the leading killers of law enforcement personnel in the field with the new Law Enforcement Operations Driving Skills (LEODS) curriculum.
According to the Officer Down Memorial page, vehicular crashes consistently rank as one of the leading causes of officer deaths. In addition, a 28-year report (1980 – 2008) by the National Highway Traffic Safety Administration lists speed and environment as contributing factors to vehicular deaths.
Dedicated FLETC staff took on the challenge to find a way to help prevent these tragic officer deaths. It drove them to evaluate current curriculum, and, in turn, determine modifications needed to meet challenges faced by today's officers on our roadways.
"Our research showed students were memorizing the courses, so they were not applying what they learned," said Chief Tommy Barron, FLETC Glynco Basic Driver Branch. "We learned you could not do performance-driving training. There had to be a better way to do business."
It was then that the staff decided to propose changes to the Uniformed Police Training Program (UPTP) curriculum. Instructional staff worked for more than two years to refine, review, and get approval of the curriculum updates. These changes provide new approaches not included in previous methodologies that will prepare students to perform their law enforcement functions in their operating environment.
According to Lead Instructor William Story, these changes led to the creation of the LEODS course. This new course is a combination of current basic driver training courses with the new initiatives added.
One significant training change is a focus on lower vehicular speed. The team knew slowing down allows the driver ample time to clear intersections, maneuver obstacles and account for environmental conditions. "We historically concentrated on speed, without emphasis on other factors," said Story, who led the curriculum development team.
Another change is an emphasis on vehicle inspections done prior to patrol, as it ensures proper vehicle functionality. "Safety begins with a vehicle inspection and mindset," said Instructor Scott Criss, who was part of the enterprise-wide curriculum development team.
The goal of the updated LEODS course is to teach not only hard skills, like steering and acceleration, but also cognitive skills, like situational awareness and the application of training.
According to Training Innovation Division Senior Analyst Dr. Rick Giovengo, a team from FLETC and the DHS Science and Technology Directorate will evaluate the training's effectiveness from a student's perspective.
"We know that better training leads to fewer accidents," said Criss. "Fewer accidents means lives saved, and that is our goal."