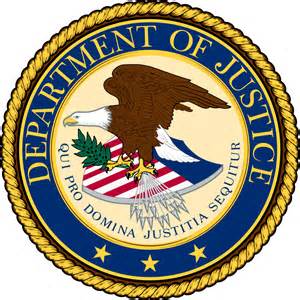 Kevin M. Gregory has pleaded guilty to conspiring with ex-wife and former Georgia Vocational Rehabilitation Agency counselor Karen C. Lyke to forge educational records and to create fake students with non-existent disabilities and illnesses, as part of their sophisticated, multi-year scheme to steal more than $1.3 million.
"Gregory and Lyke exploited a government program designed to empower some of the most vulnerable Americans to achieve their educational and vocational goals," said U.S. Attorney Ryan K. Buchanan.  "Driven by greed, Gregory and Lyke forged medical, educational, and financial records to invent sham students with non-existent disabilities, resulting in an elaborate conspiracy that swindled taxpayers out of more than $1.3 million."
"Gregory and Lyke stole money targeted for some of society's most vulnerable. Their greedy actions also impact every taxpayer," said Keri Farley, Special Agent in Charge of FBI Atlanta. "The FBI, alongside our law enforcement partners, will continue to work tirelessly to hold accountable those who steal taxpayer funds."
"Theft of government money a serious crime that deprives our most vulnerable citizens of vital assistance," said State Inspector General Scott McAfee. "OIG will continue to uphold the integrity of state programs and ensure taxpayer dollars are used for their intended purpose."
"The Georgia Vocational Rehabilitation Agency is committed to protecting the interests of Georgia's taxpayers and our constituents. Therefore, we notified the Georgia Office of Inspector General as soon as we suspected fraud in this matter. We are also continuing to implement and refine protocols to prevent and catch such incidents of fraud even earlier to ensure both our clients and public funds are secure," says GVRA Executive Director Chris Wells.
According to U.S. Attorney Buchanan, the charges, and other information presented in court: the State Vocational Rehabilitation Services Program is a federally funded program administered by the U.S. Department of Education that offers grant money to assist states to provide services to individuals with disabilities. To be eligible for the program, individuals must have a physical or mental impairment that results in a substantial impediment to employment and require services to achieve employment and to maximize career goals. Across the country, state vocational rehabilitation agencies offer various services to individuals with disabilities, including tuition assistance for vocational training and college education.
The Georgia Vocational Rehabilitation Agency ("GVRA") operates Georgia's vocational rehabilitation program. Between 2017 and 2020, the GVRA annually received at least $100,000,000 in federal funds. The GVRA's Vocational Rehabilitation Program helped people with disabilities (known as "clients") find and maintain employment, including by providing funding and tuition assistance for college education.
During this time, the GVRA assigned counselors to assist its clients, including helping clients to obtain tuition assistance. To obtain tuition assistance, a client was required to provide the GVRA with documentation to support obtaining GVRA funds, including: (a) medical records demonstrating a disability related to employment, (b) a driver's license, (c) proof of registration for classes, and (d) financial aid information. After receiving the information, the client's GVRA counselor reviewed the documentation and, if the counselor approved the request for tuition assistance, mailed a check to the client for the requested educational expenses. From June 2015 to March 2019, Karen C. Lyke served as a GVRA counselor in its Norcross, Georgia office.  During the time of the conspiracy, Lyke and Gregory were married.
From approximately May 2016 to November 2020, Gregory and Lyke conspired to steal money from the GVRA by claiming educational expenses for approximately 13 fake students. Gregory and Lyke used the names of actual friends and relatives (including Gregory's own name) as the names of the fake disabled students seeking tuition assistance from the GVRA.
Gregory and Lyke used the names of friends and relatives to fake medical records to create the appearance that the approximately 13 fake students qualified for tuition assistance from the GVRA. Gregory and Lyke claimed that these fake students suffered from disabilities or illnesses like AIDS, cancer, psychosocial impairments, or muscular dystrophy.
As proof of identification, Gregory and Lyke provided the GVRA with manufactured images of fake driver's licenses that listed the names of their friends and relatives. In one instance, Gregory created a fake driver's license in his cousin's name by using a mug shot image of an unknown individual from the Internet as the driver's license photograph.
Gregory and Lyke then used photo-editing software to alter authentic college transcripts, financial aid reports, and proofs of registration from actual GVRA clients to support claims that the fake students attended schools like the Georgia Institute of Technology, Georgia State University, or the University of Georgia. Lyke then uploaded the sham driver's licenses, transcripts, financial aid reports, and other documentation into the GVRA's electronic database.
Based on false documentation, Gregory and Lyke caused more than 230 checks to be mailed to approximately 13 friends and relatives for claimed educational expenses. In fact, none of the 13 fake students attended any of the purported colleges or universities.
The GVRA mailed the checks to post office boxes that Gregory and Lyke opened in their own names. After receiving the GVRA checks, Gregory and Lyke either deposited the GVRA checks into their own bank accounts, or gave the GVRA checks to their friends and relatives to be deposited. The friends and relatives funneled most of the GVRA funds back to Gregory and Lyke after depositing the GVRA checks.
After Lyke left the GVRA in March 2019, Gregory and Lyke continued to submit forged paperwork to the GVRA for non-existent educational expenses. Based on the false submissions, the GVRA issued checks to the fake students for bogus educational expenses. Gregory and Lyke used the stolen GVRA funds to pay for various personal expenses, including cars, jewelry, high-end guitars, and the down payment on a new home. In total, based on the false documentation they created, the GVRA mailed more than 230 checks to Gregory and Lyke resulting in the theft of approximately $1.3 million.
From approximately August 2016 to February 2019, Gregory and Lyke also conspired to steal several high-value computers from the GVRA. Using her position as a GVRA counselor, Lyke and Gregory stole multiple computers by submitting phony paperwork to the GVRA claiming that:
Three genuine GVRA clients needed computers to further their educational goals when, in fact, the GVRA clients did not know that Lyke had ordered the computers under their names and never received the computers;
Three fake students (that Gregory and Lyke invented) needed the computers to further their educational goals; and
Gregory was a GVRA client who needed a computer to further his educational goals.
Gregory and Lyke arranged for at least six computers to be shipped to Lyke's attention at the GVRA office in Norcross. Upon delivery, Lyke stole the computers and computer accessories from the GVRA. Gregory and Lyke then sold at least five of the computers on eBay using Gregory's account. Gregory and Lyke kept one computer for personal use. In total, Gregory and Lyke stole at least seven computers with various accessories worth approximately $32,000.
Based on this conduct, the U.S. Attorney charged Kevin M. Gregory, 40, of Toledo, Ohio, in a criminal information with one count of conspiracy to commit federal program theft. Gregory pleaded guilty to that charge before U.S. District Judge J.P. Boulee.
On September 1, 2022, Karen C. Lyke, 37, of Toledo, Ohio, also pleaded guilty to one count of conspiracy to commit federal program theft.
The Federal Bureau of Investigation and Georgia Office of Inspector General are investigating the case. The Georgia Vocational Rehabilitation Agency also provided valuable investigative assistance.
Assistant U.S. Attorneys Jeffrey W. Davis and Jesika W. French are prosecuting the case.