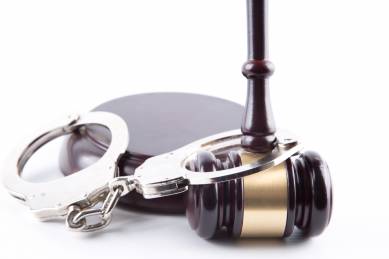 United States Attorney Maria Chapa Lopez announced the filing of a criminal complaint charging John Wesley Mobley, Jr. (36, Orlando) with false impersonation of a federal officer last week. If convicted, Mobley faces a maximum penalty of three years in federal prison.

According to the complaint, on May 31, 2020, during a protest in Orlando, Florida, Mobley was forced to stop his vehicle because of passing protestors. Mobley got out of the vehicle, walked towards the protestors, pulled out what appeared to be a law enforcement badge, waved it at the protestors, and stated something to the effect of "Do you want to get arrested? Do you want to go to jail?" In response, a protestor responded, "He's a Marshal!"
Later, members of the Orlando Police Department (OPD) who had been observing the protest received information that Mobley was in a crowd of protestors with a firearm in his waistband causing a disturbance.
As a result of the disturbance, two OPD officers approached Mobley in the crowd. One of the officers secured Mobley by the arm and removed him from the group for the safety of the public. Upon further examination, it was later determined that Mobley had possessed a BB gun replica of a Glock pistol, which is not a firearm. Mobley was also found in possession of a silver set of metal handcuffs and a silver badge with the words "United States Marshal" written on the front. Mobley has two prior convictions for impersonating a member of law enforcement.
A criminal complaint is merely a formal charge that a defendant has committed one or more violations of federal criminal law, and every defendant is presumed innocent unless, and until, proven guilty.
This case was investigated by the United States Marshals Service and the Orlando Police Department. It will be prosecuted by Assistant United States Attorney Sean P. Shecter.