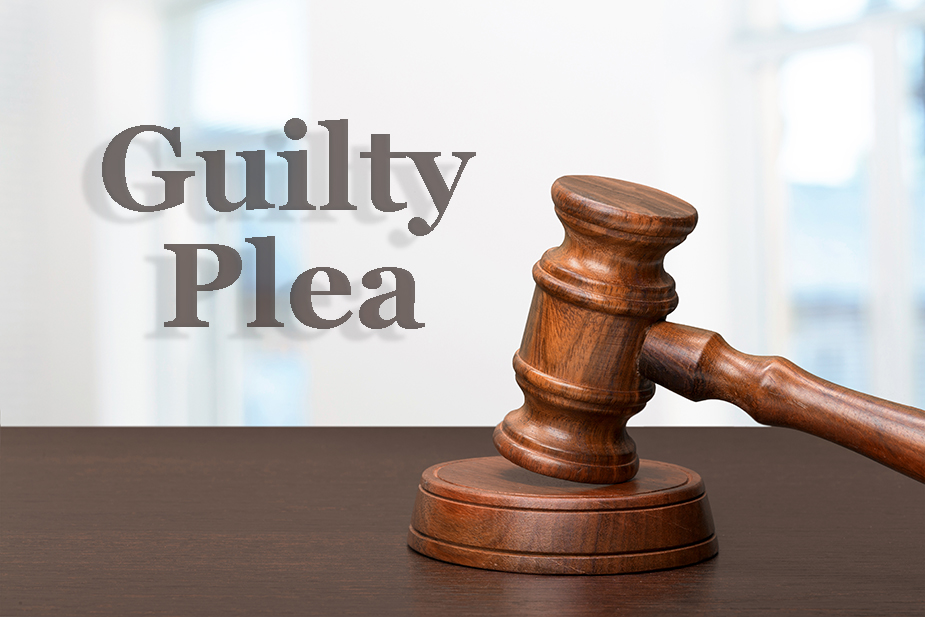 Andy Steven Johnson, a correctional officer and member of the Special Investigative Services team at the United States Penitentiary in Atlanta, pleaded guilty to stealing money from an inmate's CashApp account and also using a business that did not exist to fraudulently apply for a Paycheck Protection Program loan.

"Johnson exploited his position at the prison to victimize inmates and steal from them," said U.S. Attorney Ryan K. Buchanan. "He also tried to steal pandemic disaster relief funds by defrauding the Paycheck Protection Program, all while being responsible for seizing contraband and investigating misconduct at the prison. The Department of Justice will prosecute corrupt insiders and seek to hold them accountable for their misconduct."
"Johnson committed brazen acts of theft and fraud. Rather than conducting himself with integrity, he sought to personally gain, stealing from an inmate and attempting to fraudulently obtain pandemic relief funds meant to help those with legitimate hardships. The Department of Justice Office of the Inspector General will aggressively pursue justice for victims of these kinds of shameless acts," said Sandra D. Barnes, Deputy Assistant Inspector General for the Investigations Division at the DOJ OIG."
"Lying to gain access to economic stimulus funds will be met with justice," said SBA OIG's Eastern Region Special Agent in Charge Amaleka McCall-Brathwaite. "SBA OIG will aggressively pursue evidence of fraud against SBA's programs aimed at assisting the nation's small businesses struggling with the pandemic challenges. I want to thank the U.S. Attorney's Office and our law enforcement partners for their dedication and pursuit of justice."
According to U.S. Attorney Buchanan, the charges, and other information presented in court: Since January 2015, Johnson worked as a correctional officer at the U.S. Penitentiary in Atlanta. Starting in December 2018, he was assigned to the Special Investigative Services ("SIS") team, where he was responsible for conducting investigations into inmate misconduct, including smuggling and possession of contraband. As part of his SIS duties, he searched inmates and seized various types of contraband, including drugs, tobacco, and cell phones. In that role, on January 13, 2021, Johnson seized a contraband mobile phone from an inmate. Instead of processing the phone pursuant to policy, he opened CashApp on the phone and transferred $300 to his own CashApp account. He later transferred those funds into his personal checking account.
Johnson also defrauded the Paycheck Protection Program ("PPP"), which was part of the Coronavirus Aid, Relief, and Economic Security ("CARES") Act – a federal law enacted in March 2020 that was designed to provide emergency financial assistance to the millions of Americans who were suffering the economic effects caused by the COVID-19 pandemic. The CARES Act authorized an initial $349 billion in loans to small businesses for payroll, mortgage interest, rent/lease, and utilities through the PPP program. Congress subsequently increased the amount of funding. PPP loans did not have to be paid back if certain conditions were met.
On March 4, 2021, Johnson submitted an online application for a PPP loan for a business named Performance Customs. Johnson claimed on the application that the business had operated since January 1, 2020; produced an annual revenue of $76,000 and paid an average monthly payroll of $6,333; and would use the PPP loan proceeds to pay wages, rent or mortgage interest, and utilities for the business. Based on that application, Johnson was approved for a forgivable loan of $15,832. In reality, Performance Customs did not exist and Johnson had completely fabricated the information on the application.
Andy Steven Johnson, 42, of Peachtree City, Georgia, pleaded guilty to theft by an employee of the United States and wire fraud. Sentencing is scheduled for February 7, 2024, at 10:00 a.m. before U.S. District Judge Eleanor L. Ross.
Assistant U.S. Attorney Garrett L. Bradford, Chief of the Public Integrity and Civil Rights Section, is prosecuting the case.
On May 17, 2021, the Attorney General established the COVID-19 Fraud Enforcement Task Force to marshal the resources of the Department of Justice in partnership with agencies across government to enhance efforts to combat and prevent pandemic-related fraud. The Task Force bolsters efforts to investigate and prosecute the most culpable domestic and international criminal actors and assists agencies tasked with administering relief programs to prevent fraud by, among other methods, augmenting and incorporating existing coordination mechanisms, identifying resources and techniques to uncover fraudulent actors and their schemes, and sharing and harnessing information and insights gained from prior enforcement efforts. For more information on the Department's response to the pandemic, please visit https://www.justice.gov/coronavirus
Anyone with information about allegations of attempted fraud involving COVID-19 can report it by calling the Department of Justice's National Center for Disaster Fraud (NCDF) Hotline at 866-720-5721 or via the NCDF Web Complaint Form at: https://www.justice.gov/disaster-fraud/ncdf-disaster-complaint-form.