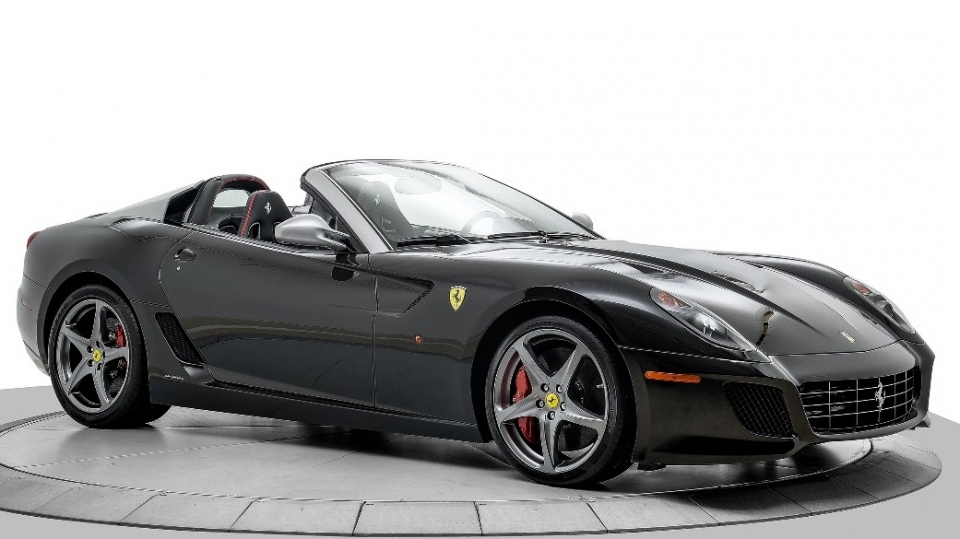 Geoffrey S. Berman, the United States Attorney for the Southern District of New York, announced that four exotic sport and track cars seized from convicted payday lender SCOTT TUCKER will be auctioned off on February 5, 2020.  The cars were seized from and forfeited by TUCKER in connection with his convictions for operating a $3.5 billion unlawful internet payday lending enterprise that systematically evaded state laws for over 15 years in order to charge illegal interest rates as high as 1000% on loans.  Tucker and his convicted co-defendant, TIMOTHY MUIR, an attorney, lied to millions of customers regarding the true cost of their loans to defraud them out of hundreds, and in some cases, thousands of dollars each.  Further, as part of their multi-year effort to evade law enforcement, the defendants formed sham relationships with Native American tribes and laundered the billions of dollars they took from their customers through nominally tribal bank accounts to hide TUCKER's ownership and control of the business.  TUCKER's fraudulent loans were issued to more than 4.5 million people in all fifty states, including more than 250,000 people in New York, many of whom were struggling to pay basic living expenses.

U.S. Attorney Geoffrey S. Berman said:  "The auction of convicted payday loan fraudster Scott Tucker's four exotic cars is significant.  The Ferrari and Porsche supercars offered for sale are just the most visible and gaudy signs of Tucker's greed, luxury playthings bought with money stolen from victims who were often living hand to mouth, people who took out payday loans to buy food for their families or pay medical bills.  We hope this auction generates proceeds sufficient to at least partially compensate the victims of Tucker's multibillion-dollar fraud scheme.  This Office will continue to aggressively seek compensation for victims of predatory criminals."
The auction of the cars will feature a rare 2011 Ferrari 599 SA Aperta that is one of only 80 such cars that have ever been made (pictured above), a 700-horsepower 2011 Ferrari 599xx track car, as well as two Porsche Supercars, a 2011 Porsche 911 GT2 RS and a 2005 Porsche Carrera GT.
The live in-person and simulcast auction will take place at the world-class motorsports Circuit of The Americas on February 5, 2020.  Auction details, including videos of each car, can be found at https://www.cwsmarketing.com/?p=9739.  Proceeds of the sales of the cars will be pooled with monies recovered by the Federal Trade Commission ("FTC"), which successfully brought a related civil action against TUCKER and various entities involved in the illegal payday lending scheme, and distributed to victims by the FTC.  Victims seeking restitution are encouraged to visit www.ftc.gov/amg for updated information regarding the FTC's redress program and to sign up to receive email updates.  To date, more than $500 million has been returned to victims of TUCKER's crimes.
*                      *                     *
On October 13, 2017, TUCKER and MUIR were convicted on all fourteen counts against them after a five-week jury trial before U.S. District Judge P. Kevin Castel.  On January 5, 2018, TUCKER was sentenced to 200 months in prison, and MUIR was sentenced to 84 months in prison.
Mr. Berman praised the outstanding investigative work of the St. Louis Field Office of the Internal Revenue Service, Criminal Investigation.  Mr. Berman also thanked the Criminal Investigators at the United States Attorney's Office, the Federal Bureau of Investigation, and the FTC for their assistance with the case.
The prosecution is being handled by the Office's Complex Frauds and Cybercrime Unit.  Assistant U.S. Attorneys Sagar K. Ravi and Hagan Scotten, and are in charge of the prosecution.