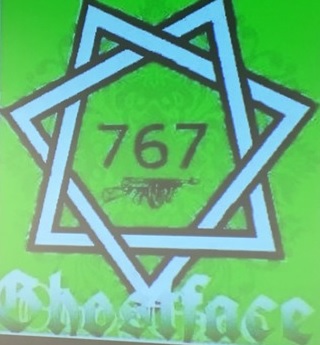 Gang member indicted for methamphetamine possession while on probation from previous charge
Second Ghost Face Gangster indicted on separate gun charge
A Blackshear man who claims membership in a notorious white supremacist street gang has been indicted on federal drug charges, while a Bloomingdale, Ga., gang member faces a firearms charge.
Danny Lamar Chancey, a/k/a "Toby," 47, was indicted by a federal grand jury in U.S. District Court on one count of Possession with Intent to Distribute Controlled Substances, said Bobby L. Christine, U.S. Attorney for the Southern District of Georgia. The charge carries a prison term of up to 20 years, followed by up to three years of supervised release. There is no parole in the federal system.
"Methamphetamine's resurgence, driven by supplies pouring in from Mexican cartels, is raising alarm across the country," said U.S. Attorney Christine. "Our office, in concert with our federal, state and local law enforcement partners, continue to take down those who would spread this poison in our communities."
According to court documents, a Pierce County Sheriff's Office investigator and an officer from the Georgia Department of Community Supervision visited Chancey's residence as part of a routine check on Chancey, who was on probation from a state conviction for possession of methamphetamine.
Inside the residence, officers found multiple small and large bags containing methamphetamine, along with materials used for distribution. Chancey admitted membership in the Ghost Face Gangsters, a violent white supremacist street gang.
A separate indictment in Southern District U.S. Court charges Bryan Howard Bignault, 29, of Bloomingdale, Ga., with Possession of a Firearm by a Convicted Felon. Bignault, an officer of the Ghost Face Gangsters, was charged after Pooler Police found a pistol in his vehicle during a traffic stop. As a convicted felon, Bignault is prohibited from possessing a firearm. The charge carries a sentence of up to 10 years in federal prison.
The Ghost Face Gangsters, a violent, white-supremacist criminal street gang, started inside Georgia's prison system and spread into communities primarily in Georgia and the Southeast. Operation Vanilla Gorilla, the largest-ever takedown of the Ghost Face Gangsters, resulted in indictments in November and December 2018 and subsequent convictions in the Southern District of Georgia of 46 defendants affiliated with the gang.
"DCS places great value on working with our law enforcement partners," said Department of Community Supervision Deputy Director James Bergman. "We recognize that we are stronger when we work together to disrupt gangs and protect our communities."
"I am thankful for the great work from Pierce County investigators and the Department of Community Supervision," said Pierce County Sheriff Ramsey Bennett. "Their hard work in investigating and prosecuting those who commit crimes is great for our community."
Criminal indictments contain only charges; defendants are presumed innocent unless and until proven guilty.
The cases were investigated by the Bureau of Alcohol, Tobacco, Firearms and Explosives (ATF), the Drug Enforcement Administration (DEA), the Georgia Department of Supervision, the Pierce County Sheriff's Office and the Blackshear Police Department, and are being prosecuted for the United States by Assistant U.S. Attorney Jennifer Kirkland.
This is a press release from the US Department of Justice.