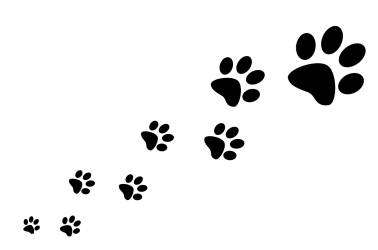 Eleven federal search warrants were executed Wednesday morning related to suspected violations of the federal Animal Welfare Act (AWA) and drug trafficking, resulting in the rescue of 156 canines, announced Charles "Charlie" Peeler, the U.S. Attorney for the Middle District of Georgia.

The United States Department of Agriculture, Office of the Inspector General (USDA-OIG), the Drug Enforcement Administration (DEA) and the U.S. Attorney's Office for the Middle District of Georgia are leading the investigation, with the assistance of the following agencies:
U.S. Marshals Service
The Department of Justice, Environment and Natural Resources Division (ENRD)
Georgia Bureau of Investigation (GBI)
Bibb County Sheriff's Office
Crawford County Sheriff's Office
Houston County Sheriff's Office
Merriweather County Sheriff's Office
Peach County Sheriff's Office
Taylor County Sheriff's Office
Webster County Sheriff's Office
Byron Police Department
Fort Valley Police Department
This is an ongoing investigation and any individuals who may be arrested in this investigation are presumed innocent unless and until proven guilty beyond a reasonable doubt in a court of competent jurisdiction.
Eleven federal search warrants were executed at the following locations on Wednesday, February 26, 2020:
323 Ruby Street, Macon, Bibb County, Georgia
16 Spruce Lane, Roberta, Crawford County, Georgia
99 Calloway Drive, Roberta, Crawford County, Georgia
107 Stanton Circle, Warner Robins, Houston County, Georgia
407 Vienna Street, Fort Valley, Peach County, Georgia
718 Green Street, Apt. A101, Fort Valley, Peach County, Georgia
223 Buckrun Road, Talbotton, Talbot County, Georgia
293 Chapman Road, Shiloh, Talbot County, Georgia
838 Jeff Hendricks Road, Woodland, Talbot County, Georgia
65 Turner Estates Road, Reynolds, Taylor County, Georgia
369 Millard Kennedy Road, Preston, Webster County, Georgia
The 156 rescued animals are now in the care of the U.S. Marshals Service. Many of the animals are malnourished with scarring, and some are severely injured and require surgery or other medical intervention. For example, one animal, a female pit bull, was discovered chained with broken legs, malnourished and overbred. An emergency veterinarian was on hand to administer care to the pit bull. At least two dogs had emergency surgery to treat their injuries. For the safety of the animals, the location of their care and housing will not be made public.
"I am incredibly grateful to the law enforcement teams who came together from all over the region to rescue these abused animals as we continue to investigate this alleged dog fighting ring," said U.S. Attorney Charlie Peeler. "Illegal dog fighting is a barbaric activity. Those who choose to violate the Animal Welfare Act face serious consequences, including federal prison time, where there is no parole."
"The provisions of the Animal Welfare Act were designed to protect animals from being used in illegal fighting ventures, which often entail other forms of criminal activity involving drugs, firearms, and gambling," said Special Agent in Charge Jason Williams of the U.S. Department of Agriculture-Office of Inspector General (USDA-OIG). "Animal fighting is an investigative priority for USDA-OIG, and together with the Department of Justice, we will work with our law enforcement partners to investigate and assist in the criminal prosecution of those who participate in animal fighting ventures."
"These search warrants are part of a multi-month, multi-agency investigation into allegations of illegal dog fighting and drug trafficking," said Robert J. Murphy, the Special Agent in Charge of the DEA Atlanta Field Division. "Because of the dedication between all law enforcement agencies involved, the citizens of Middle Georgia are safer and innocent animals have been rescued."
The federal Animal Welfare Act (AWA) defines "animal fighting venture" as "any event, in or affecting interstate or foreign commerce, that involves a fight conducted or to be conducted between at least two animals for purposes of sport, wagering, or entertainment." It is illegal to sponsor or exhibit an animal in, attend or cause an individual who has not attained the age of 16 to attend an animal fighting venture. It is illegal to possess, train, sell, buy, transport, deliver or receive an animal for purposes of having the animal participate in an animal fighting venture. It is unlawful to use an instrumentality of interstate commerce for commercial speech for purposes of advertising an animal for use in an animal fighting venture, or for promoting or furthering an animal fighting venture. All of these offenses are felonies punishable by up to five years in prison.
USDA Animal Care, a unit within the Animal and Plant Health Inspection Service, administers the AWA. This federal law establishes requirements concerning the transportation, sale and handling of certain animals and includes restrictions on the importation of live dogs for purposes of resale, prohibitions on animal fighting ventures and provisions intended to prevent the theft of personal pets. Regulations established under the AWA set standards for the humane care and treatment for certain animals that are exhibited to the public, sold for use as pets, used in research or transported commercially. Facilities using regulated animals for regulated purposes must provide their animals with adequate housing, sanitation, nutrition, water and veterinary care, and they must protect their animals from extreme weather and temperatures. The regulations also establish specific requirements that must be met prior to the importation of dogs for resale purposes.
The investigation was conducted as part of Project Safe Neighborhoods (PSN), the centerpiece of the Department of Justice's violent crime reduction efforts. PSN is an evidence-based program proven to be effective at reducing violent crime. Through PSN, a broad spectrum of stakeholders work together to identify the most pressing violent crime problems in the community and develop comprehensive solutions to address them. As part of this strategy, PSN focuses enforcement efforts on the most violent offenders and partners with locally based prevention and reentry programs for lasting reductions in crime.
Assistant U.S. Attorney Julia Bowen Mize is prosecuting the case for the Government.