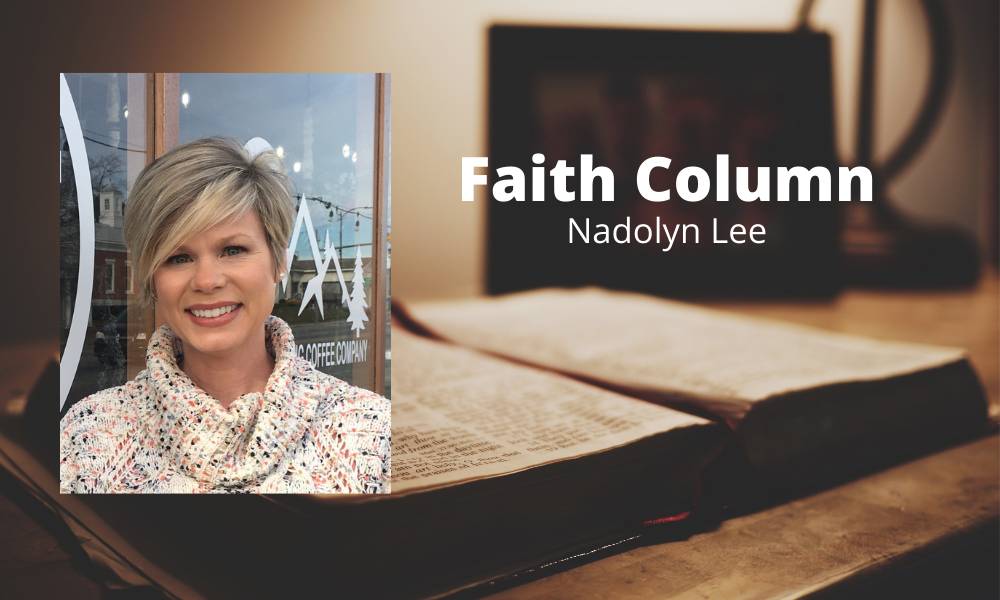 The following article is an opinion piece and reflects the views of only the author and not those of AllOnGeorgia. 

I know exactly the perfect thing to say…three days later. Why is it when we are in a situation that demands a great response, the words just aren't there? "I should have said", we exclaim in frustration when the perfect combination of words finally comes to us long after we had the opportunity to use them. If we had only said that in the moment, we could have really made an impact. 
I have felt this way many times when someone needed to hear about my faith. I knew this was a moment that counted yet I tripped over my words and sounded like I was talking about something of which I had no true knowledge. Feeling like I completely blew it, I would go home and then think of what I should have said. If I had only said it better, then I could have been effective for the Lord. 
My way of thinking about my tongue tied episodes changed when I came across this scripture. As the rain and snow come down from heaven and do not return to it without watering the earth and making it bud and flourish, so that it yields seed for the sower and bread for the eater, so is my word that goes out from my mouth: It will not return to me empty, but will accomplish what I desire and achieve the purpose for which I sent it. Isaiah 55:10-11 (NIV). 
I am assured by this passage that no matter how bad I might mess up telling someone about Jesus, he will use it anyway. The words that we use to share God's love, His goodness and His salvation will not return to Him void. No matter how inept we are at getting the words out, God will use them for the purpose He intends. When that clicked with me, it took the pressure off completely and I was able to relax when sharing my faith. 
When you ask a Christian, who led them to Christ, the majority will not say a pastor. Most will tell you about a friend, a co-worker or an acquaintance who weren't stellar orators, but in the best way they knew how, shared Christ with them. That is what makes the gospel real to real people. Not learning a speech or sounding like we have a theology degree, but just talking to people who need to hear that they are deeply loved and forgiven. 
Moses had some sort of speech impediment, Paul spoke plainly and Peter stuck his foot in his mouth all the time. Look how these men turned out! In 2 Corinthians 11:6 Paul says, "Even if I am untrained in public speaking, I am certainly not untrained in knowledge." Every believer possesses the same knowledge that Paul had, the knowledge of the saving grace of our Lord and Savior. The message of the gospel is no less powerful whether it is expressed eloquently or somewhat inarticulately. 
Scripture tells us that when we use what we are given, we will see increase. If you want to see God expand your borders when it comes to sharing your faith, then share and share often, the best way you know how. God will give you more confidence and enhance your delivery along the way. 
The next time you are presented with an opportunity to share your faith, remember no matter how you say it, God will use it for His intended purpose. Believers would not be called to live out the Great Commission without being given the gift of influence. No matter your lot in life, you are influencing those around you; in your home, in your school, in your workplace, in your church, and anyone God puts in your path. One of the most powerful testimonies I have ever heard came from a 1st grade boy. I shared this story in a video on my YouTube channel, 'Dirt Road Believer'. Here is a link if you want to see how a few simple words are all that is needed to change a heart. https://www.youtube.com/watch?v=WhIK67wfWBw
By: Nadolyn Lee
Nadolyn has served in church ministry in the areas of music, children and youth for over thirty years. She is creator of 'Dirt Road Believer' YouTube channel where she produces Christian devotions every Tuesday and Thursday. Her home is in Summerville, GA with her husband and four children.