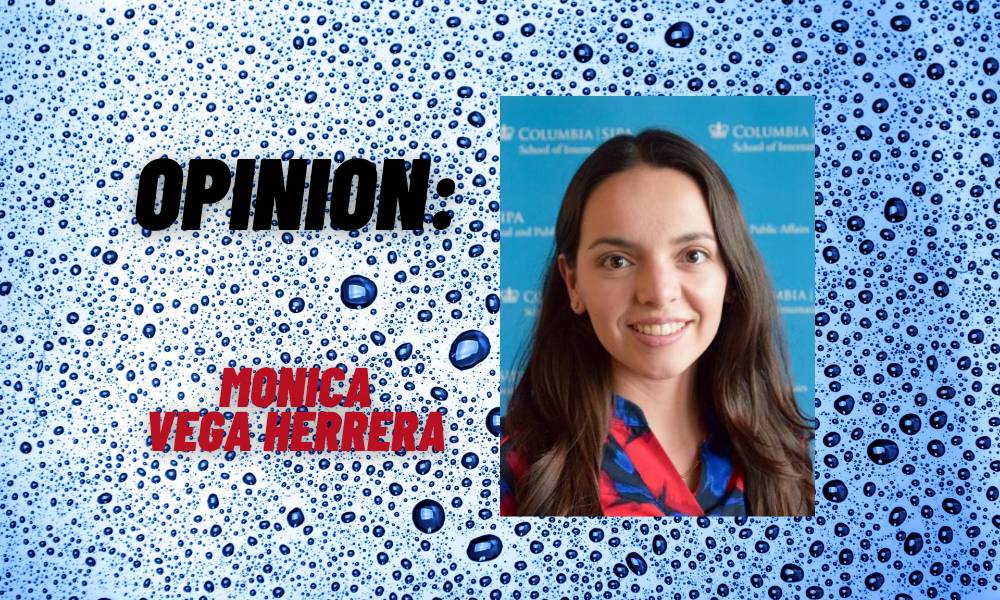 The following article is an opinion piece and reflects the views of the author and not those of AllOnGeorgia.

By Monica Vega Herrera
---
I grew up in the Dalton, Georgia knowing that I was undocumented. I knew it was the reason my mom couldn't drive me to school and why we couldn't visit our family in Mexico. Despite being aware of my immigration status, the shadow of shame surrounding it meant I knew I couldn't talk about it. This changed in 5th grade when I met my friend Vanessa. We had both arrived in the U.S. from Mexico at a young age and we were both undocumented. It felt great to speak openly about a part of my identity I had long kept quiet. This was also the year that my father became a U.S. citizen, making me a citizen as well -this year changed the trajectory of my life in America.

I have proudly taken full advantage of all the benefits citizenship brings. I vote in all elections and volunteer in my community. I have earned two bachelor's degrees. And, as a current Master of International Affairs student at Columbia University, I plan on representing our country as a diplomat after graduation. 

My friend Vanessa, as a current DACA recipient, is also an active member of her community. So, when I found out about the Supreme Court's June decision to uphold the DACA program, I was relieved. This meant my friend's life wouldn't be completely upended. I thought about other friends and family with DACA protections and the huge weight that must have been lifted from their shoulders. But I also thought: how much longer can Dreamers live in limbo? Why should the lives of Dreamers be in the hands of whoever is in the White House? 

From the beginning, DACA has been temporary. DACA recipients must renew their permit every 2 years, go through biometric screenings, and pay fees totaling nearly $500. A temporary solution is not enough. What Dreamers need is permanent, comprehensive immigration reform with a path to citizenship. 

The good news is that a step in the right direction already exists. The American Dream and Promise Act was passed by the House of Representatives in June 2019. This act provides permanent legal residency for people who came to the U.S. at a young age, provided that they meet certain requirements. However, since its historic passage in the House, the bill has stalled in the Senate.

Dreamers deserve the certainty and stability to plan their lives in the only country they've known as home . They are a vital part of our workforce and education system – 96% of DACA recipients are either currently working or enrolled in school. In Georgia, despite being banned from attending the state's top 5 public colleges and forcing them to pay out-of-state tuition, DACA recipients make up 13% percent of enrolled students..

DACA recipients and undocumented immigrants contribute billions in tax dollars each year, contributing to critical public infrastructure and social services. In fact, the 11 million undocumented immigrants living in the U.S. pay more than $11.74 billion in state and local taxes. DACA recipients alone contribute $1.7 billion a year in taxes. Why shouldn't they have a say in what their tax money is used for?

The magnitude of their contribution has been especially clear in light of the current pandemic. More than 200,000 DACA recipients are currently employed in essential frontline roles, and more than. 43,500 DACA recipients work in the healthcare and social assistance industries. 

On average, DACA recipients arrived in the U.S. in 1999 at age 7, the same age I arrived. Yet, I've had the privilege of living with the blanket of protection that my documented status offers. Without this, my life would have been completely different – the University of Georgia would not have allowed me even to apply for enrollment. Completing U.S. government internships would have been out of the question. Becoming a U.S. diplomat would remain an impossible dream. My status allowed me opportunities I could never have imagined – Dreamers should be able to access these opportunities as well.

The Senate should pass the American Dream and Promise Act immediately. We cannot squander the potential of hundreds of thousands of our friends, neighbors, and community members simply because they do not have a piece of paper that names them American.

Passing the American Dream and Promise Act would prevent future administrations from using the lives of 700,000 young as political bargaining chips. Lawmakers should protect these young people permanently. It is the responsibility of American citizens to continue to advocate for them. Call your senators. Demand that Congress pass the American Dream and Promise Act. We owe Dreamers this – they are American too.
Herrera is an immigrant and first-generation college graduate from Dalton, Georgia. She holds bachelor's degrees in International Affairs and Economics from the University of Georgia. Currently, she is a Master of International Affairs candidate at Columbia University pursuing a career in diplomacy.