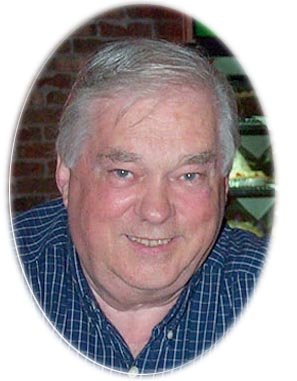 The following article is an opinion piece and reflects the views of only the author and not those of AllOnGeorgia.
By: Ken Herron
---
The government of the State of California has been in control of four connected families since 1958 except for the eight years that Ronald Raegan was governor. The current governor Gavin Newsom is the son of Ron Pelosi the brother of Nancy Pelosi's husband. His parents were divorced and he has his mother's maiden name as his family name.
The story starts with the election of Pat Brown as governor of California. He was sponsored by a wealthy man named William Newsom II. Governor Pat Brown awarded the contract to operate the Squaw Valley Resorts to William Newsom III and his partner John Pelosi. The state of California paid all of the cost to establish these resorts and received no income from the operations. This was an issue in the election of Ronald Reagan as governor in 1966. When Ronald Reagan's two terms were completed, Pat Brown's son Jerry Brown ran and won the governorship in 1974.
His closest friend was William Newsom III who became wealthy from the Squaw Valley Concessions. Jerry was going to school to become a Jesuit Priest before he entered politics. John Pelosi had a son who was named Paul. Paul married Nancy D'Alessandro from Baltimore. Nancy's father was Thomas D'Alesandro Jr. who served as Mayor of Baltimore and Congressman from that district. Nancy's brother also served as Mayor of Baltimore. Nancy Pelosi became a resident of California to be with her husband. John Pelosi's son Ron married William Newsom II's daughter Barbara.
They divorced and their son Gavin went to live with J. Paul Getty's family. At the time J. Paul Getty was reported to be the richest man in the world. Governor Jerry Brown appointed William Newsom III to a judgeship and later to the Court of Appeals. When J. Paul Getty died, Judge Newsom helped Getty's son Gordon Getty to gain control of his father's estate by his interpretation of a state trust law in 1988. William Newsom III resigned his position on the Court of Appeals and became the administrator of the Getty Trust. William Newsom III is the uncle of the current governor Gavin Newsom. Uncle William financed his campaign.
The four families of Pat Brown, William Newsom II, John Pelosi, and J. Paul Getty have dominated California politics for over sixty years. Kamala Harris, Maxine Waters, Adam Schiff, and Dianne Feinstein are all sponsored and closely connected with these families. At the present time the state of California is operating with a two trillion dollar debt. It has the highest tax rate in the country.
Nancy Pelosi's mother was born in South Italy and her father was of strong Italian ancestry. Nancy was born in 1940 and today she is 79 years old. Nancy married Paul Pelosi in 1963. He also was born in 1940. She and Paul have 5 children and nine grandchildren. All five of their children were born in a six year period. Just after Nancy's marriage to Paul Pelosi she began to work in the Democratic Party in California. She worked her way up the political ladder until she was the head of the California Democratic Party. Phillip Burton was the Congressman for the district that included most of the city of San Francisco. He died in 1983. His wife Sala succeeded him in Congress. Sala became ill with cancer in 1986 and designated Nancy Pelosi to succeed her. Sala died in office in 1987 and Nancy Pelosi won the special election to become a member of Congress. She represents the safest district in
Congress. Only 13 percent of the registered voters are Republican. In her closest election she won 80.9 percent of the general election vote. Since she needs very little money for her campaigns she contributes highly to other candidates in Congress and
this helps to maintain her popularity with the other Congress members.
Nancy D'Alessandro graduated from an all-girls Catholic high school in Baltimore. She was born when her father was a Congressman. She graduated from Trinity College in Washington, D. C. with a degree in political science. She attended John Kennedy's Inaugural in 1961. She was an intern for a Senator after she completed college.
In 2001 Nancy was elected to be the House Minority Whip which was second in line to Minority Leader Dick Gephardt. She was the first woman to hold this post. In 2002, Gephardt resigned his position to run for president. Nancy Pelosi was elected to replace him as Minority Leader. She was the first woman to lead a major party in Congress. In the election of 2006 the Democrats gained control of the House of Representatives and Nancy Pelosi was elected as Speaker of the House. Nancy was the first woman to hold this position. She was also the first Californian to hold this position. Nancy held this position until 2011 when the Republicans regained control of the House of Representatives.
The election of 2018 gave the Democrats control of the House of Representatives and Nancy Pelosi was again elected to serve as Speaker of the House. The salary for the position of Speaker of the House is $225,300 per year. Nancy became a Congresswoman in 1987. For the 31 years that she has served her salaries would have been less than $6 million. During this period, her reports on net worth indicate that she has gained $37,910,468 since she was first elected. Estimates of her net worth vary from $100 million to $196 million. Politics has been very good for Nancy Pelosi.
Nancy and Paul Pelosi own a vineyard in California that is estimated to be worth $25 million. Paul is a real estate investor and a venture capitalist. He prefers to stay in California close to his business. Nancy is in Washington most of the year. Paul spends at least one week each month in Washington with Nancy but he prefers not to be involved with the political activity. Paul's net worth is not disclosed but it exceeds $100 million. Among other things he is a Harvard graduate.
Nancy Pelosi is the most powerful female to ever serve in the Federal Government.
Her first job after college was as an intern for a Senator. The Washington Area was home until she married Paul Pelosi from San Francisco. She attended high school in Baltimore and graduated from college in Washington, D. C. Her Father and her Brother served
as Mayor of Baltimore.
If something happened to President Trump and Vice President Pence Nancy would become President of the United States.