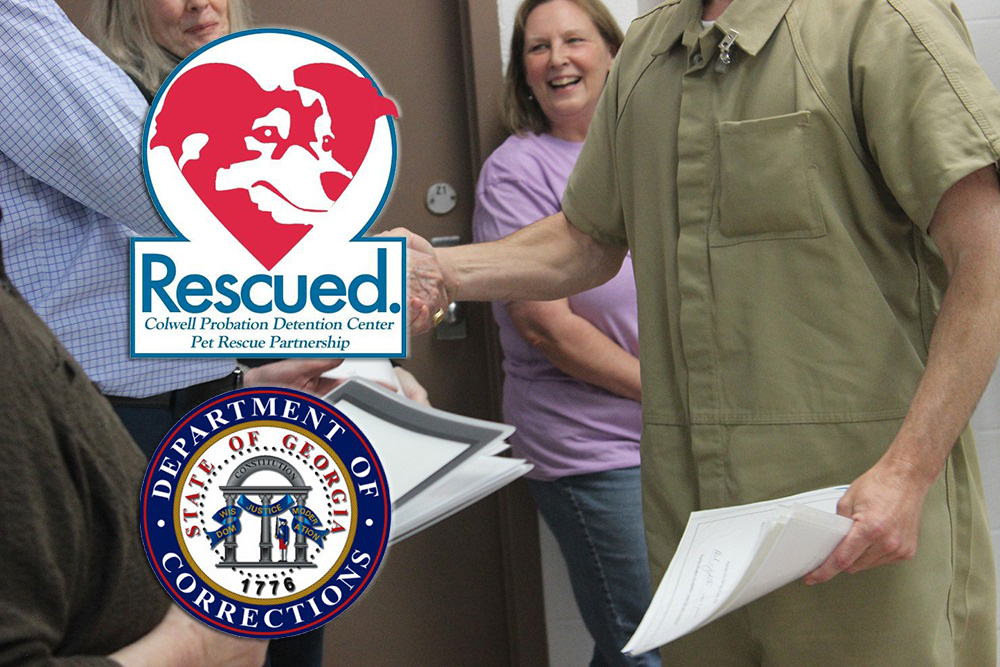 The Georgia Department of Corrections, in partnership with the Humane Society Mountain Shelter and Cast-Off Pet Rescue, held a graduation ceremony at the Colwell Probation Detention Center (PDC) in Blairsville, Georgia on June 16, 2021.
The ceremony celebrated six detainees, and the dogs with which they worked, for successfully completing the Rescued program.  As of today, four dogs have been adopted out of this group.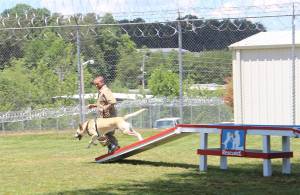 "The staff and instructors at Colwell PDC  have given the detainees the tools necessary to navigate their ship," said Commissioner Timothy C. Ward.  "While there may be waves in their journey, they are now prepared to take advantage of the opportunities ahead."
Established at Colwell PDC in 2012, the Rescued program provides detainees an opportunity to train and rehabilitate dogs for adoption, many of which would otherwise be euthanized.  During the 12-week program, detainees participate in a variety of courses, including Basic Animal Health, Positive Reinforcement Dog Training Techniques and Grooming.  Upon completion of the program, they receive a Grooming Certificate from Central Georgia Technical College, Basic Dog Obedience Portfolio which includes a cover letter and resume, and Reentry Skills Building Certificate which assists the offenders with marketable skills they can utilize upon release.
---
Images: GA Dept of Corrections