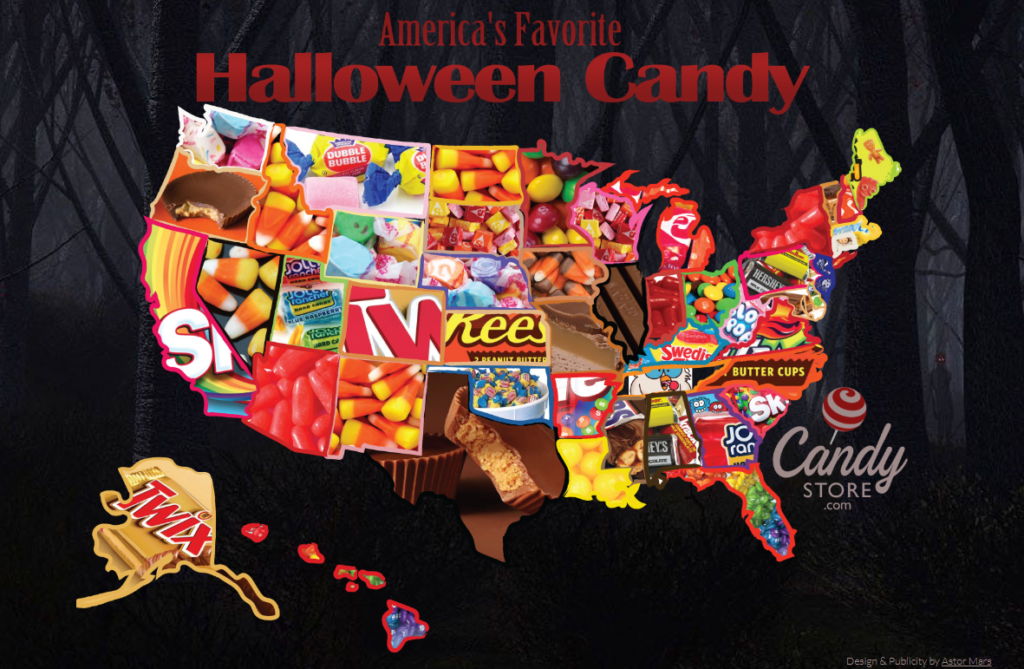 Trick or Treat!!
With Halloween and sweet treats in mind, this week's Map Monday takes a look at the favorite Halloween candy by state.
The 2019 information is from CandyStore.com's analysis of sales data from the last twelve years.
172 million Americans celebrate Halloween
Nearly 1/4 of all Halloween purchases are made online
Among those who celebrate Halloween, 95% will purchase candy
They will spend about $25 on average
Over 50% of parents stash some Halloween candy to enjoy later in the year
You can scroll over the interactive map to see the top candy choice in each state.
Source: CandyStore.com.
America's Favorite Halloween Candy
Skittles
Reese's Cups
M&M's
Snickers
Starburst
Candy Corn
Hot Tamales
Tootsie Pops
Sour Patch Kids
Hershey's
In Georgia, Jolly Rancher came in as the top purchase.
Source: CandyStore.com
What's your favorite Halloween treat?