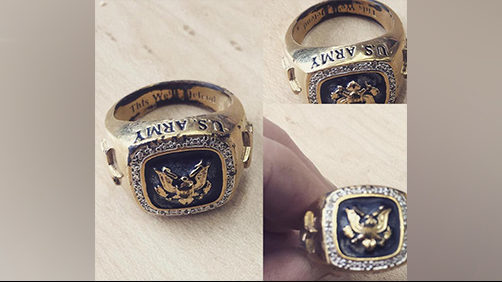 One Georgia woman found an U.S. Army ring at a Georgia Diary Queen and now she's trying to return the ring to the owner.
The ring was found at the Dairy Queen on Bullsboro Road in Newnan.
In an Instagram post, Kimberley Smith said she would "love to find the amazing, brave soul (and) owner of this special ring, to not only thank him for his services and protecting our beautiful country."
Smith also posted thephotos of the ring on Facebook, which has been shared thousands of time.