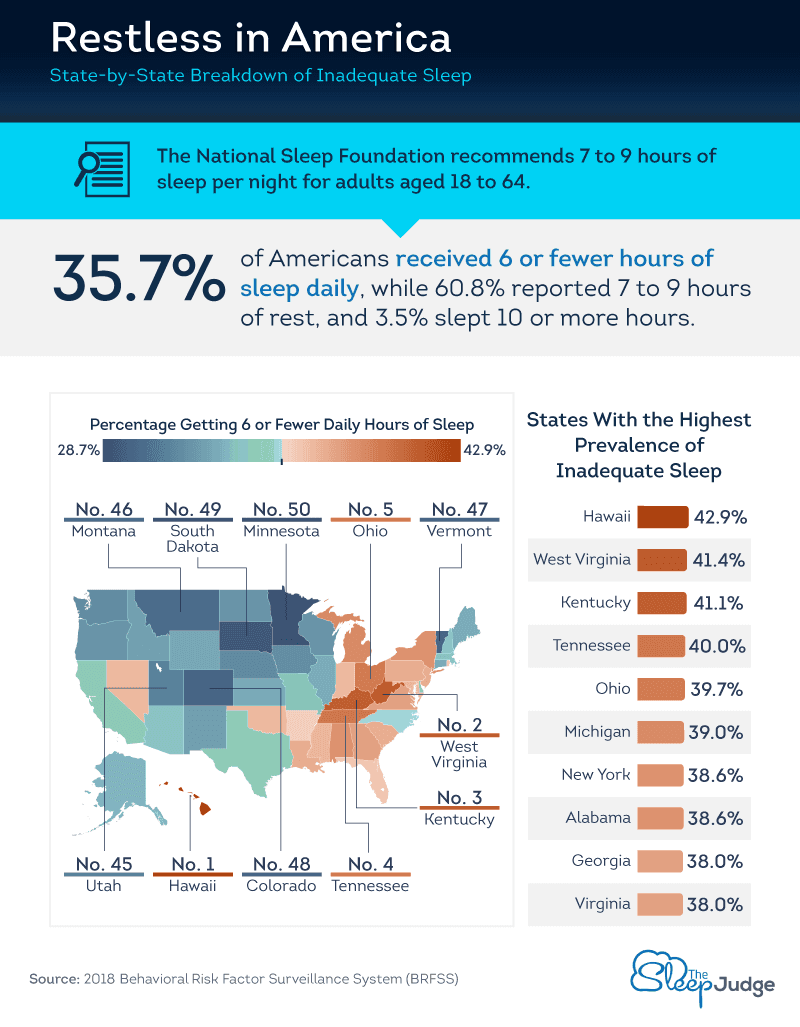 When it comes to getting enough sleep at night, Georgians aren't faring too well.
That's according to a study recently published by The Sleep Judge, which analyzed the CDC's Behavioral Risk Factor Surveillance System to take a look at which states suffer the most from poor sleep and -more importantly- why.
There are a number of reasons across demographics that also shift over the course of a lifetime. Take a look at this graphic:
Here are some of the key points according to the study, which you can see in its entirety here.
Georgia ranks the No. 9 state for inadequate rest, defined as 6 or fewer hours of sleep nightly
Specifically, 38% of Georgia residents report inadequate sleep regularly
Relationship status, income, and employment impact sleep—those separated (45.9%), with an income of less than $10K (41.2%) and who are unable to work (50.1%) sleep the worst
Additionally, poor physical health (48%) and poor mental health (54.7%) are a detriment to a good night's rest
The average adult is recommended 7-9 hours of sleep a night but 35.7% of Americans still get six or fewer hours of rest on a nightly basis with each state seeing its own unique sleep patterns.
The Sleep Judge also reported that studies show that locations with higher humidity (like Hawaii) may make your nights a little more restless. It would also contribute to the lack of sleep for Georgians.