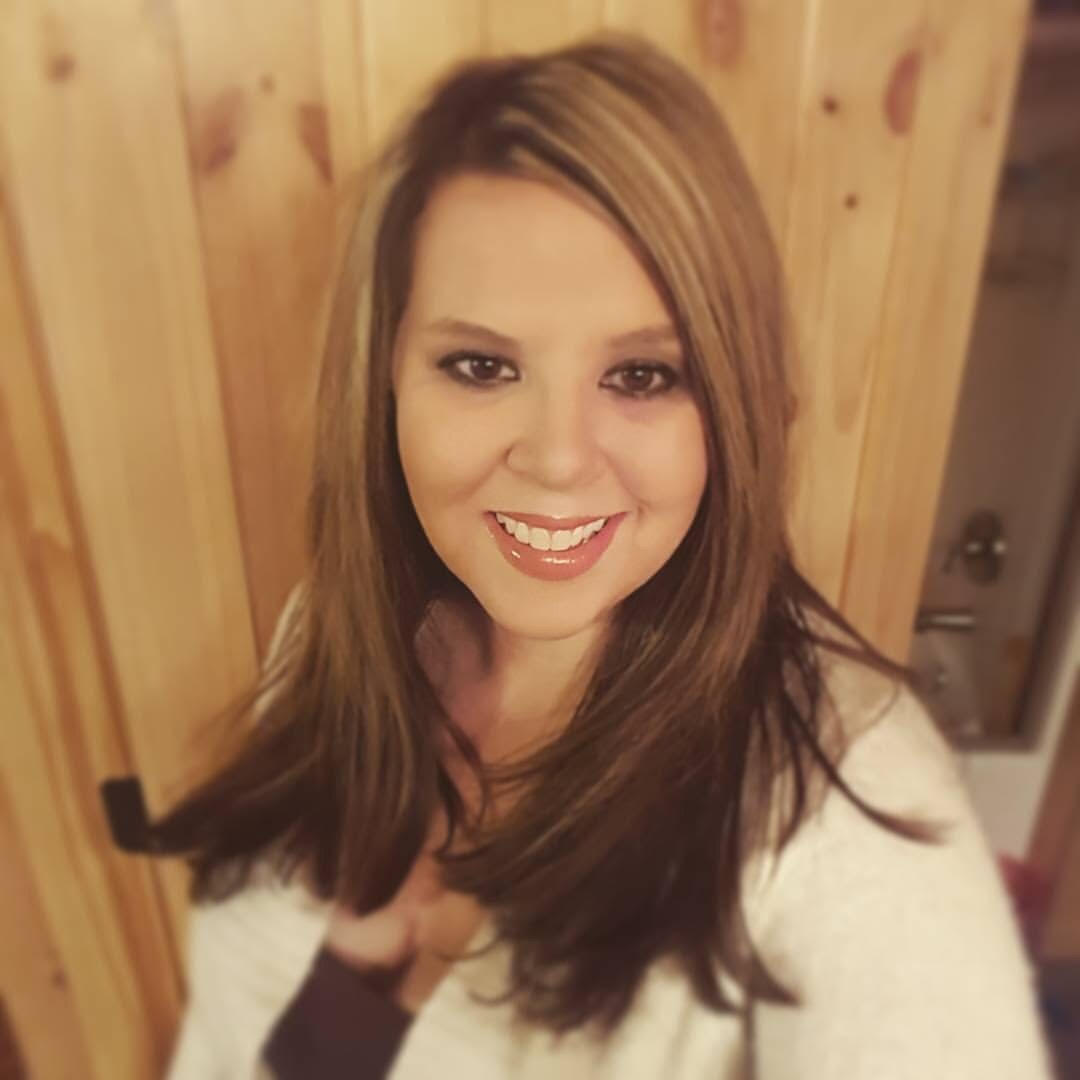 A Georgia nurse recently shared a poem she had written on Facebook. The posted poem went viral on Facebook with over 12,000 likes and has been shared over 17,000 times.
Amy Queen has been an RN since 2010. Amy has worked many areas, but her specialty is critical care, both ICU and ER, but she says ER has always been her favorite.  Amy received her BSN in 2015, followed by her MSN with a specialty in Adult and Gerontology Acute Care Nurse Practitioner in 2018.  She currently works as an Intensivist in two ICUs, Medical and Surgical ICU at Hamilton Medical Center in Dalton, Georgia.
"I became a nurse because in 1994, I was in a horrific car wreck with my parents that almost killed all of us. My dad spent 96 days in Trauma ICU and Rehab before returning home. For the next 8 years, he suffered strokes and seizures, but managed to never complain and he walked me down the aisle and always worried more about the widows at church than himself.  In 2002, he had a final massive stroke that took his speech and he suffered for 6 months before we finally could get him home and he died 18 days later.
He is why I do what I do.  To give back to all those people who helped us that day on the highway full of glass and blood.  The paramedics, police, fire, nurses, and doctors and all the others involved in saving my family is why I press on every day."
Read Amy's Poem below: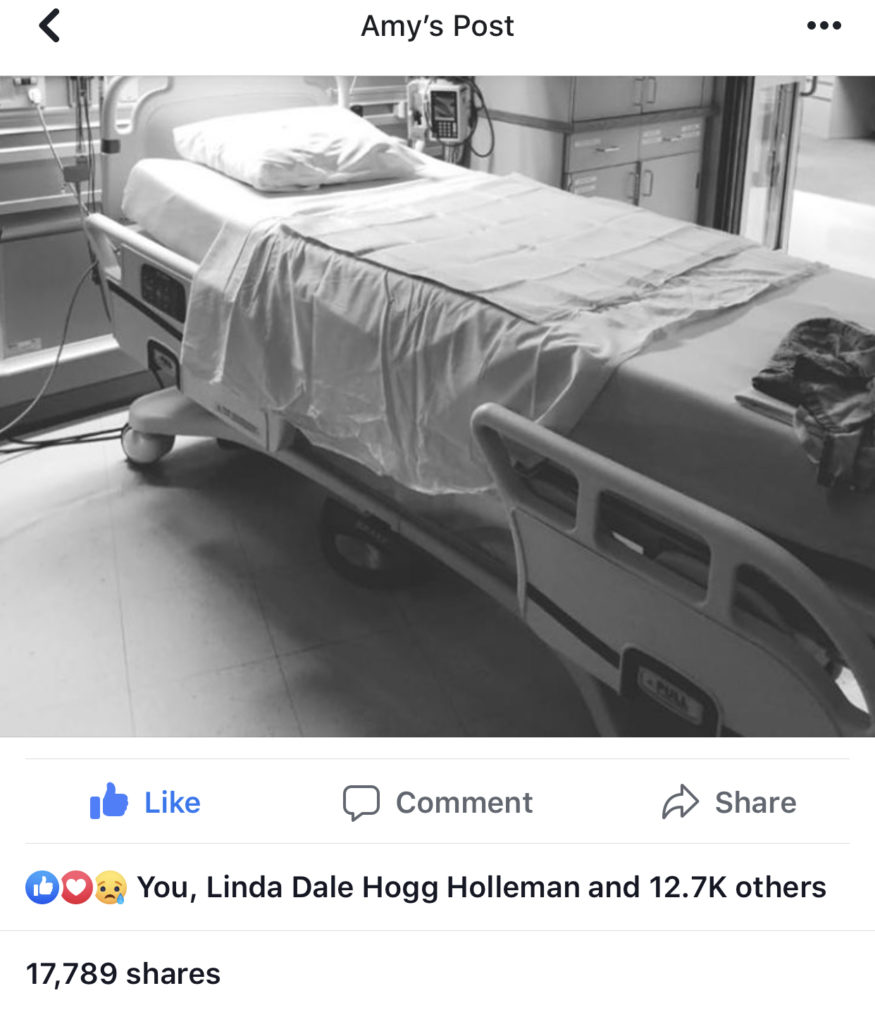 "The Empty Bed"
I leaned over you as you we tried to pump life back into your soul again.
The look in your eyes was indicative that you were already gone, but we tried against the reaper to win.
Your family wept and told us to keep trying, they didn't want to let you leave.
So we continued on, with all of us in a silent conversation with the others knowing it wasn't something we could achieve.
Finally, after rounds and rounds of medications, shocks, and pumping so hard on your chest, we have sweat pouring down our faces.
The family said, "Please quit, that's enough." Tears filled my eyes as I tried to hide it by staring at my shoelaces.
They said goodbye to you and we took the appropriate steps to clean you up, call the funeral home, and prepare for them to pick you up in the middle of the night.
Your eyes were glazed over and shiny, as if the next thing you saw was what we all dream of …. that mysterious light.
I wondered if you had been a teacher, a pastor, a truck driver, or maybe you worked on cars for a living.
I hoped you met your maker with all the love you deserved and feeling of forgiving.
I try to remember you were someone's dad, husband, brother, son, and friend.
It hurts me to know you were surrounded by strangers in the end.
But those strangers would give anything to bring you back to how you were before you met us in this place.
They lovingly take care of every gender, ethnicity, color, and every race.
We watch the life leave your body and go to a place none of us know and understand.
We did everything in our power to keep you alive and well and heal you with our hands.
We then eat lunch, we laugh and play, as if nothing ever happened, and we try to prepare ahead.
For the next soul to come in who needs us, the next soul to fill "the empty bed"
Next time, you wonder why you come across nurses with that look that is always on their face and in their eyes.
It's because we give up everything to save you and lose a little of ourself every time we lose one of you guys.
Thank a nurse.  Thank a doctor. Thank a tech. Thank a respiratory therapist.  Thank the lab.  Thank radiology. Thank dietary and EVS.
We do a lot to prepare this empty bed and in hopes, pray we send you back out no matter how, and knowing we did our best.
We then may excuse ourselves to the bathroom or even wait until we get to the car
Then the tears hit, or we turn up a loud song, and sat by ourselves as we drive near and far.
We tried so hard to save you and we just couldn't do it that day, and how I wish we could have changed it or helped more with something we could have said.
Instead we have to keep moving because the next one is coming and they need us, so again we pull out the "empty bed".