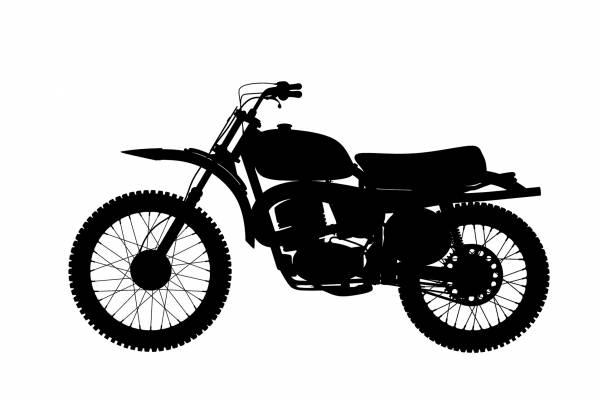 If you've heard the call of the open road and decided to begin riding a motorcycle, moped, or scooter, the Georgia Department of Driver Services (DDS) Motorcycle Safety Program (GMSP) has a beginning rider safety course for you!.
"Statistics show that riders with formal training are less likely to be involved in a serious or fatal crash.," said DDS Commissioner Spencer R. Moore.  "A motorcycle safety class teaches you the skills you need to ride safely on the road."
All safety courses offered by GMSP are the Motorcycle Safety Foundation (MSF) approved. By taking an approved motorcycle safety course, the student will learn the basic rules of the road, become familiar with the laws governing motorcycle usage, and hone their skills on courses supervised by licensed and experienced instructors.
The Basic RiderCourse (BRC) is designed for beginning riders of all ages.  Motorcycles and helmets are provided free of charge during the course. In the classroom, the student will learn the layout and operation of the basic controls, and how to become a safer, more responsible rider. The class will then move to the riding range where the RiderCoach will guide students through the basic skills of straight-line riding, stopping, shifting, and turning, gradually progressing to swerving and emergency braking.
The Basic RiderCourse 2 (BRC2) is for riders who already have basic skills.  It is similar to the BRC except speeds are higher and students are on their own motorcycle. This is an excellent refresher course for practicing and renewing riding skills.  The course includes an informal classroom component for discussing safety concepts based on past riding experiences and current knowledge.
The Advanced Rider (ARC) helps experienced riders develop more finesse for handling their bike in traffic and challenging road situations. This one-day class will have an experienced instructor on-hand to analyze form, improve riding skills, improve perception and road hazard awareness, and help the student be more comfortable on the road.
"These classes are very demanding, both physically and mentally," said Holly Hegyesi, GMSP State Coordinator.  "Once your RiderCoach hands you the course-completion card, you'll be happy knowing that you've gone the extra mile to develop your own safe riding techniques."
In order to graduate from a motorcycle safety class, the student must:
Attend ALL class sessions in their entirety. Course hours may be extended during any class session. Successful completion of the BRC and BRC2 entitles a graduate to a 90-day test license waiver from the Department of Driver Services motorcycle license written examination and road test. It does not waive the vision test or any licensing fees.  The course concludes with a classroom knowledge test and hands-on a riding skill evaluation.
All classes will start PROMPTLY at the indicated times. If the student arrives late for class, they will be required to reschedule. Rescheduling will require a repayment of the enrollment fee. GMSP is not able to accommodate students that arrive late for class the teaching schedule is full.  Students failing to show up for class will also be required to reschedule and repay the enrollment fee if they desire to take the class.
The following clothing requirements are the responsibility of EACH student and MUST be worn during ALL range riding sessions: ¾ DOT approved helmet (minimum) with eye protection (face shield, goggles, etc.); Full-fingered gloves (preferably leather); Over-the-ankle boots (high-top tennis shoes or athletic style shoes are not allowed); Long-sleeved shirt or jacket; and Long pants (no holes and not torn).
Students under the age of eighteen will NOT be allowed to attend the course unless a parent or legal guardian is present at the first class session.  The parent or legal guardian MUST "show up" to the first class meeting to sign a class waiver form. No Exceptions!
Enrollment fee (Basic RiderCourse), $250; Out-of-state fee, $300
Enrollment fee (Basic RiderCourse 2 with license waiver), $150; Out-of-state fee, $200
Enrollment fee (Advanced Riders Course), $100, Out-of-state fee; $150
To see locations and to check availability of GMSP classes, please download the free app, DDS 2 GO, or visit https://bit.ly/2SGdUc6.
In addition to the State-offered courses, several other facilities offer training courses in Georgia.  For a list of state Certified Private Motorcycle Training Locations please visit https://bit.ly/39zmu2S.