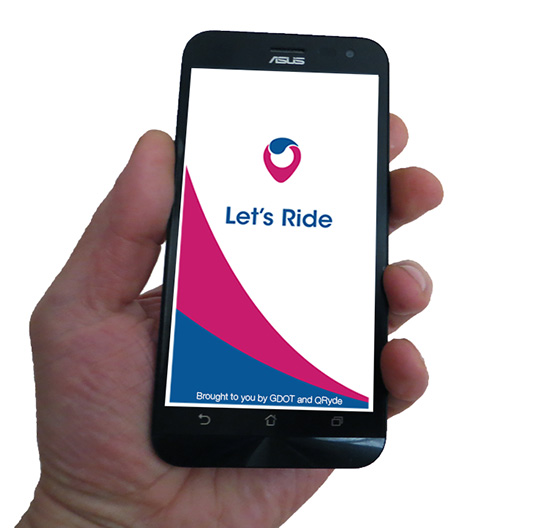 The Georgia Department of Transportation's (Georgia DOT) Office of Intermodal recently announced the launch of its Let's Ride rural transit website and mobile app.

The Let's Ride website and mobile app bring rural Georgians a simplified and streamlined way to plan and book their travel with participating rural transit providers.
"In 2019, rural transit provided more than 1.5 million rides to Georgians getting them to jobs, shopping, doctor's appointments, wherever they needed to go," said Carol Comer, Georgia DOT director of the Division of Intermodal. "We are focused working in collaboration with our local and regional partners to continuing to expand the reach of rural transit by leveraging technology enhancements, like Let's Ride that increases the ease and convenience of using public transportation.
The Let's Ride website and accompanying mobile app allow transit users to easily and conveniently plan their trips with rural transit providers that are partners of the Let's Ride program. The app allows users to set their pick-up and drop-off locations and schedule rides. The app is currently being utilized by three rural transit providers with more planned to join soon.
Let's Ride is a marketing and branding initiative created to promote greater awareness and ridership of rural transit services in local communities across Georgia. Georgia DOT is currently assisting local transit operators with procuring Let's Ride branded buses during its annual vehicle replacement and expansion program and will enable riders to easily identify Let's Ride vehicles. Georgia DOT is also equipping rural transit operators with a variety of tools to implement this campaign locally.
In Georgia's rural areas, public transit is provided as demand response service operated by local public agencies or third-party-operators. It is a transportation service open to any person located in a rural service area.
To access the Let's Ride website visit: www.LetsRideGA.com