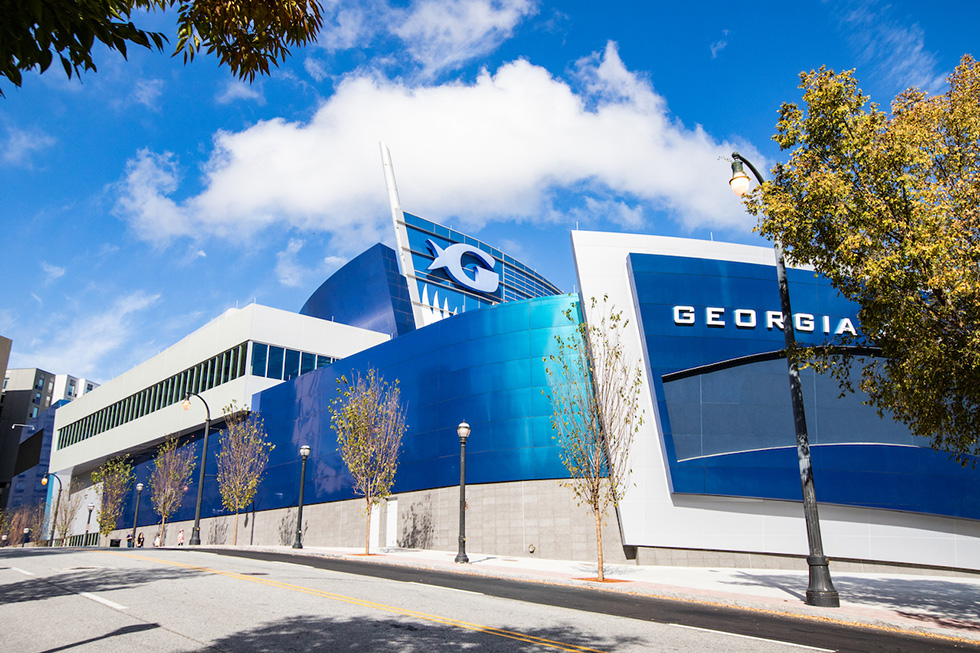 Georgia Aquarium has shared some new and fun experiences for summer 2023:

What's New This Summer at Georgia Aquarium?
Summertime is almost here, and Georgia Aquarium is your destination for all the fun (out of) the sun with some exciting new announcements. Check out what's happening below and to plan your visit, head to georgiaaquarium.org.
New Coastal Birds Exhibit Debuts This June
For the first time, Georgia Aquarium will showcase a coastal birds exhibit. Georgia Aquarium's Dolphin Coast gallery is now the Margaritaville Vacation Club Dolphin Coast and will soon unveil a brand-new habitat featuring scarlet ibises and roseate spoonbills. The new exhibit will invite guests to learn about the importance, diversity, and delicate balance of coastal ecosystems. The exhibit is in the lobby of the Margaritaville Vacation Club Dolphin Coast gallery and is included in general admission. The Aquarium's daily, trainer-led dolphin presentations will continue to give guests a glimpse into the beauty, athleticism, and intelligence of the common bottlenose dolphin. Dolphin presentations are included in general admission, but guests can purchase preferred, reserved seating to the shows in advance at georgiaaquarium.org.
Sound Waves
Twenty-two nights, one incredible venue! Introducing the Aquarium's newest summer event – Sound Waves. Every weeknight throughout June, guests can enjoy live music from local Atlanta artists in the Aquarium's atrium (including Electric Avenue, DJ KIMBER, Ruby Velle and the Soulphonics, and Georgia Players Guild). Each night will feature its own unique theme with specialty cocktails and small bites for purchase; music will plays from 6 p.m. – 9 p.m., Monday through Friday in June.  Sounds Waves is included with the purchase of a General Admission ticket.
For a full schedule of performances and to purchase tickets, visit georgiaaquarium.org.
Our most popular summer event is back! Celebrate the arrival of summer at Georgia Aquarium on Friday, June 30, by enjoying unlimited beer, hard seltzer and cider samples, a summer inspired buffet dinner, music and over 500 aquatic species. All proceeds benefit Georgia Aquarium's education programs. Our education programs have enabled countless students experience the magic of the world's premier aquarium and has allowed us to improve and expand our educational offerings. Tickets will go fast, so visit georgiaaquarium.org for tickets and more information!
Join us this summer to check out some of these amazing events and new additions! To purchase tickets and learn more about these and other upcoming Georgia Aquarium announcements, visit our website.
Be sure to follow us on Facebook, Twitter, Instagram and TikTok.
---
ABOUT GEORGIA AQUARIUM
Georgia Aquarium is a leading 501(c)(3) non-profit organization located in Atlanta, Ga. that is Humane Certified by American Humane and accredited by the Alliance of Marine Mammal Parks and Aquariums and the Association of Zoos and Aquariums. Georgia Aquarium is committed to working on behalf of all marine life through education, preservation, exceptional animal care, and research across the globe. Georgia Aquarium continues its mission each day to inspire, educate, and entertain its millions of guests about the aquatic biodiversity throughout the world through its hundreds of exhibits and tens of thousands of animals across its seven major galleries.