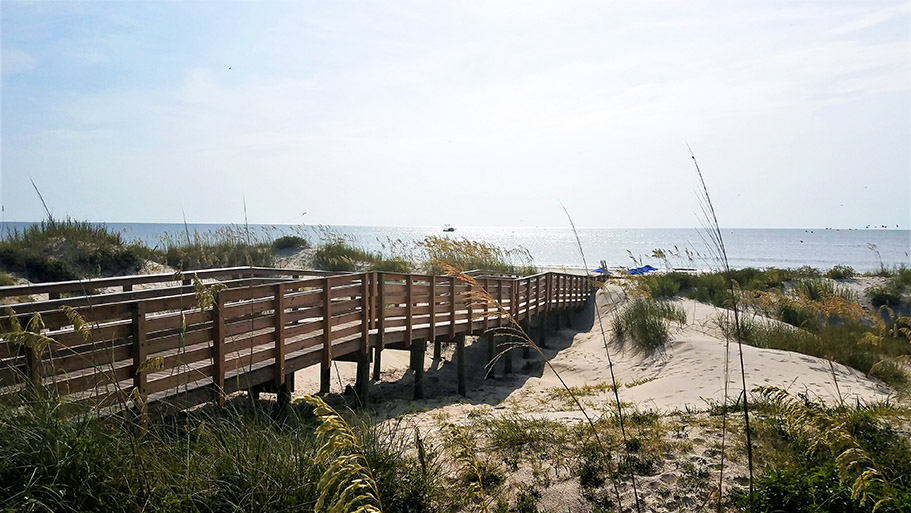 The Georgia Department of Natural Resources today announced it is seeking nominees for an appointment to a four-year term on the Coastal Marshlands and Shore protection committees.

Nominees should have occupational, scientific, legal, or related knowledge of conservation, development uses, and management of Georgia's coastal environment. The Board of Natural Resources is slated to appoint one person to both the Coastal Marshlands Protection Committee and the Shore Protection Committee at its Feb. 22, 2022, meeting. The appointee's first joint committee meeting will be at 9:30 a.m. March 18, 2022, in Brunswick.
The joint Coastal Marshlands and Shore protection committees meet jointly five to six times per calendar year, and the appointee must be willing to participate fully in committee business for the duration of his or her term from 2022 to 2025.
Interested parties should submit a detailed résumé to the attention of Josh Noble, Coastal Resources Division, Georgia DNR, One Conservation Way, Brunswick, GA 31520, or by email to josh.noble@dnr.ga.gov by 4:30 p.m. Feb. 18, 2022. Additional information about the committees may be found at www.CoastalGaDNR.org/CommitteesCRD or by calling 912-264-7218.
---
Ga DNR Coastal Resources Division