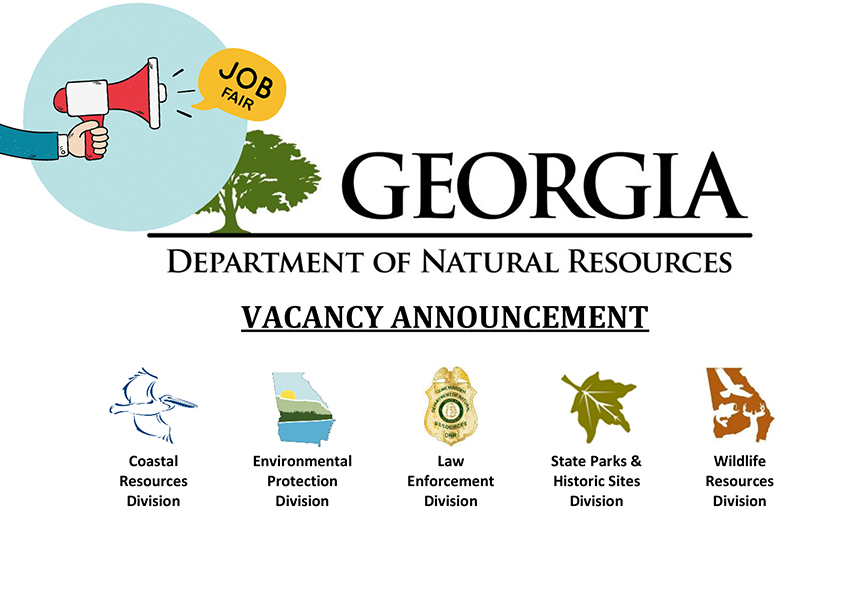 There will be two Georgia Department of Natural Resources job fairs this week, one in Darien and one in Brunswick.
The Darien job fair will be at Fort King George Historic Site on Wednesday, March 1, 10:00 am – 4:00 pm. The Brunswick job fair will be at the Brunswick Department of Labor on Thursday, March 2, 9:00 am – 3:00 pm.
Positions are for managers, naturalists, maintenance experts, food service workers, and a conference coordinator. Full-time and part-time positions are available. Among the many benefits are health insurance for full-time and park discounts for part-time.
DNR_Vacancy_Announcement ga parks historic sites