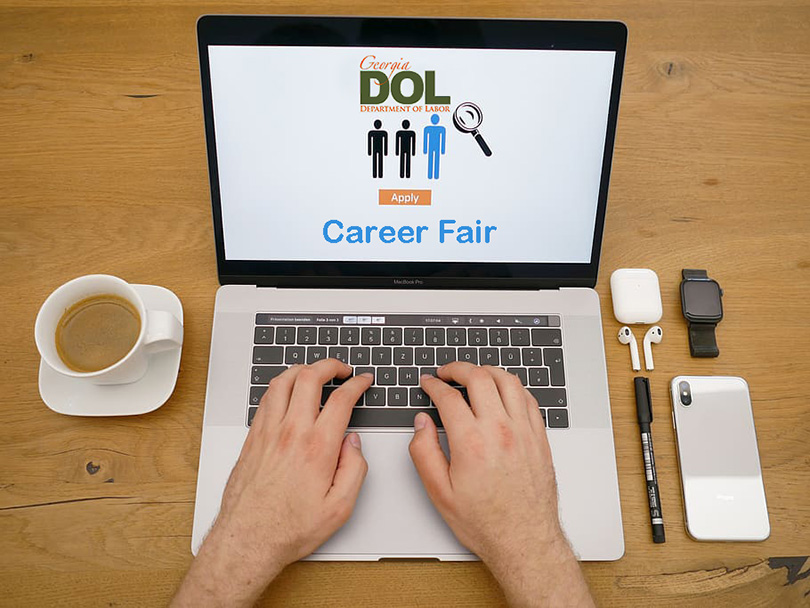 N.E. GA Virtual Career Fair
Northeast Georgia Counties – Union, Towns, Rabun, Lumpkin, White, Habersham, Dawson, Stephens, Forsyth, Hall, Banks, Franklin, Hart
Date:                   11/04/2021
Time:                  1:00 PM to 4:00 PM
Location:            Virtual
Dress Code:       Business Casual

Georgia Department of Labor will host a multi-employer virtual career fair for the Northeast Georgia region. Job seekers must have an active Employ Georgia account and résumé, select the option below to register for this event, and use your employgeorgia.com account email address to register for the event. Register on the event platform and upload a résumé. The résumé uploaded to the event platform will be visible to employers during the event. Job seekers can check-in up to an hour early using the link provided in the reminder email to be sent the day prior to the event, or select the "Check-in" option on the GDOL event registration page. Email SWAT@gdol.ga.gov regarding inquiries about this event.
Employ Georgia Registration (One time account and résumé creation; Existing résumé can be uploaded)
https://employgeorgia.com/jobseekers/home
(Existing Employ Georgia users with an account and complete résumé can skip to the next step.)
GDOL Event Registration and Check-In  (Updated to include registered employers):
https://www.dol.state.ga.us/Access/Service/ListJobFairEmployers?eventIdentifier=2021-10-06-12.18.23.983929
shortened – https://bit.ly/3BKp9Wk
EasyVirtualFair Registration (One time account creation; Existing résumé can be uploaded in .pdf or .doc format)
https://bit.ly/3oALZMm or https://gdol.easyvirtualfair.com
Visit gdol.ga.gov to learn more about career opportunities, Employ Georgia, and other GDOL services. Connect with us on social media on Facebook, Twitter, or LinkedIn.
---
GDOL