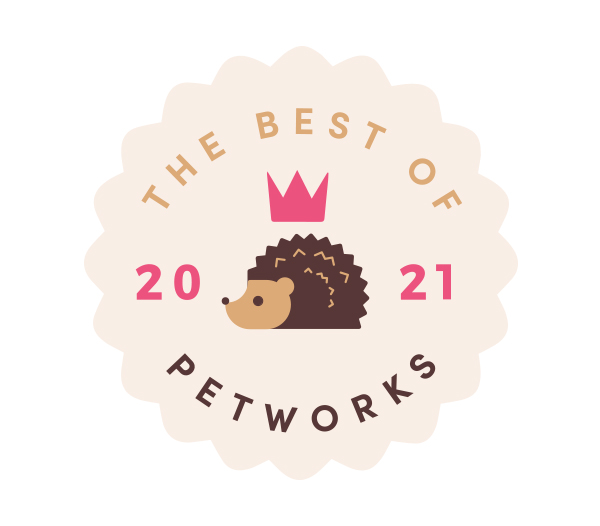 Petworks, the one-stop-shop for pet wellness, specialty and time-of-need services, announced its awards today for professionals who went above and beyond in their service to pets in 2021.
There were four awarded in Georgia:
---
Winners were selected based on their responsiveness to pet parents, successful bookings, and their general commitment to happy customers via the Petworks platform. The winners represent the top 2% of Petworks' national database of 5,500+ qualified pet professionals in over 40 categories of pet care.
Founder Michael Caldwell commented on this year's winners:
"These pet pros showed a true commitment to serving the needs of Petworks' pet parents. Whether it was a nutrition consultation, chiropractic treatment, training session, or end-of-life service, we are so grateful for these professionals who have made the care of pets their life's work."
To see the complete list of winners, go to: https://www.petworks.com/articles/best-of-2021
Let's hear from a couple of our 2021 winners:
"Thank you so much! This is truly an honor, and I am beyond excited by this. Petworks has been phenomenal for me and my business as I am learning to grow and expand with it on the platform."
– Sarah Lyman, Bonafide Pet Nutrition & Counseling
"Thank you very much for your honor. It is very humbling to be recognized for doing something that just comes so naturally: loving animals. Thank you also, for doing such a great job in the 'helping animals' universe."
– Dr. Marc Sommer, AVCA Certified Animal Chiropractor
---
About Petworks:
Petworks is the nationwide pet care platform revolutionizing the way pet parents find and hire pet care. With over 5,500 registered pet care professionals, Petworks guides pet parents through all stages of their pets' lives – enabling parents to connect and transact with well-trained specialists in every conceivable category of pet wellness, specialty care, and time-of-need services.
---
Source: Petworks