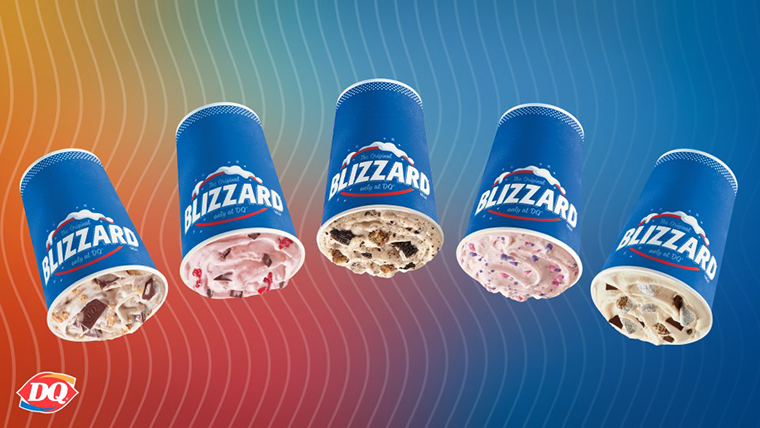 DQ® is celebrating the introduction of Blizzard® Treats back in 1985 with an exclusive app offer. Fans can enjoy a small Blizzard Treat for $0.85, only available in the DQ mobile app from April 10-23. Restrictions apply*.
The NEW Summer Blizzard Treat Menu is also available now at participating DQ locations nationwide for a limited time featuring five new and returning Blizzard Treat flavors.
*Valid only on the DQ App for registered users. Excludes Royal BLIZZARD Treats; other terms apply. For a limited time at participating locations.