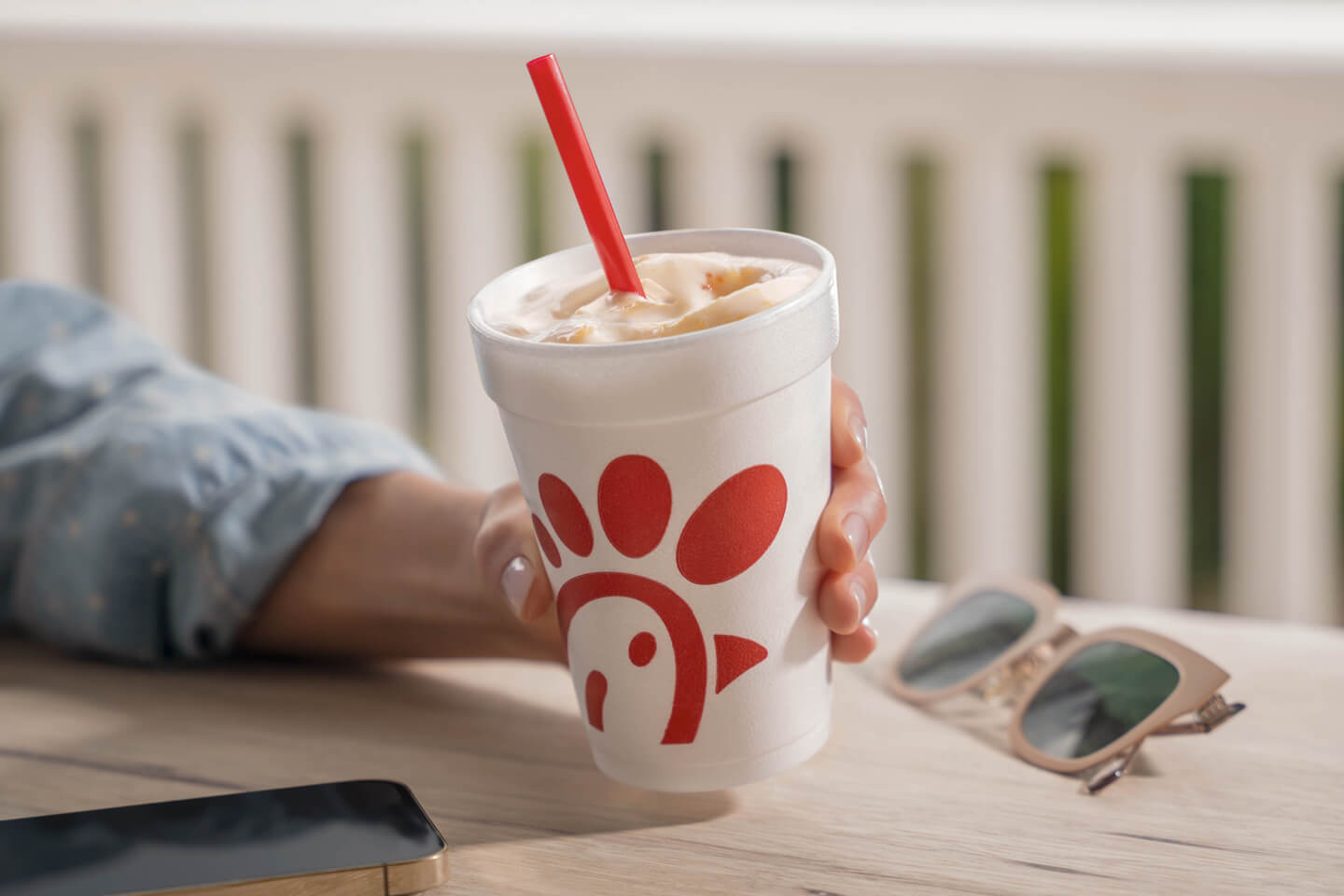 Chick-fil-A this week brought back one of its most beloved treats, the Peach Milkshake, just in time for summer.

Known for its classic summertime taste, each Peach Milkshake is hand-spun the old-fashioned way, combining Chick-fil-A Icedream® dessert with peaches. It is then topped off with whipped cream and a cherry*.
"The Peach Milkshake has become a tradition for many of us, embracing the seasonal flavors of summer," said Leslie Neslage, director of menu and packaging at Chick-fil-A. "Our guests have made it clear this dessert is a favorite, so we've been eager to welcome the Peach Milkshake back to our menu."
Chick-fil-A founder Truett Cathy's Icedream recipe helped inspire the Peach Milkshake with its classic, old-fashioned vanilla taste. First introduced in 2009, the summertime Milkshake has quickly become a standout seasonal offering for the restaurant company.
"Our Team Members are consistently asked by guests when their favorite seasonal milkshake, like the Peach Milkshake, will be back on the menu, so we want to continue to make this a yearly tradition for them," said Neslage. "At the same time, we want to keep introducing new flavors, so we continue to work on developing new and exciting seasonal offerings, in hope of creating future fan favorites."
*Available at participating restaurants nationwide. Whipped cream and cherry toppings are not offered with delivery orders. 
---
Source Chick-fil-A, Inc.