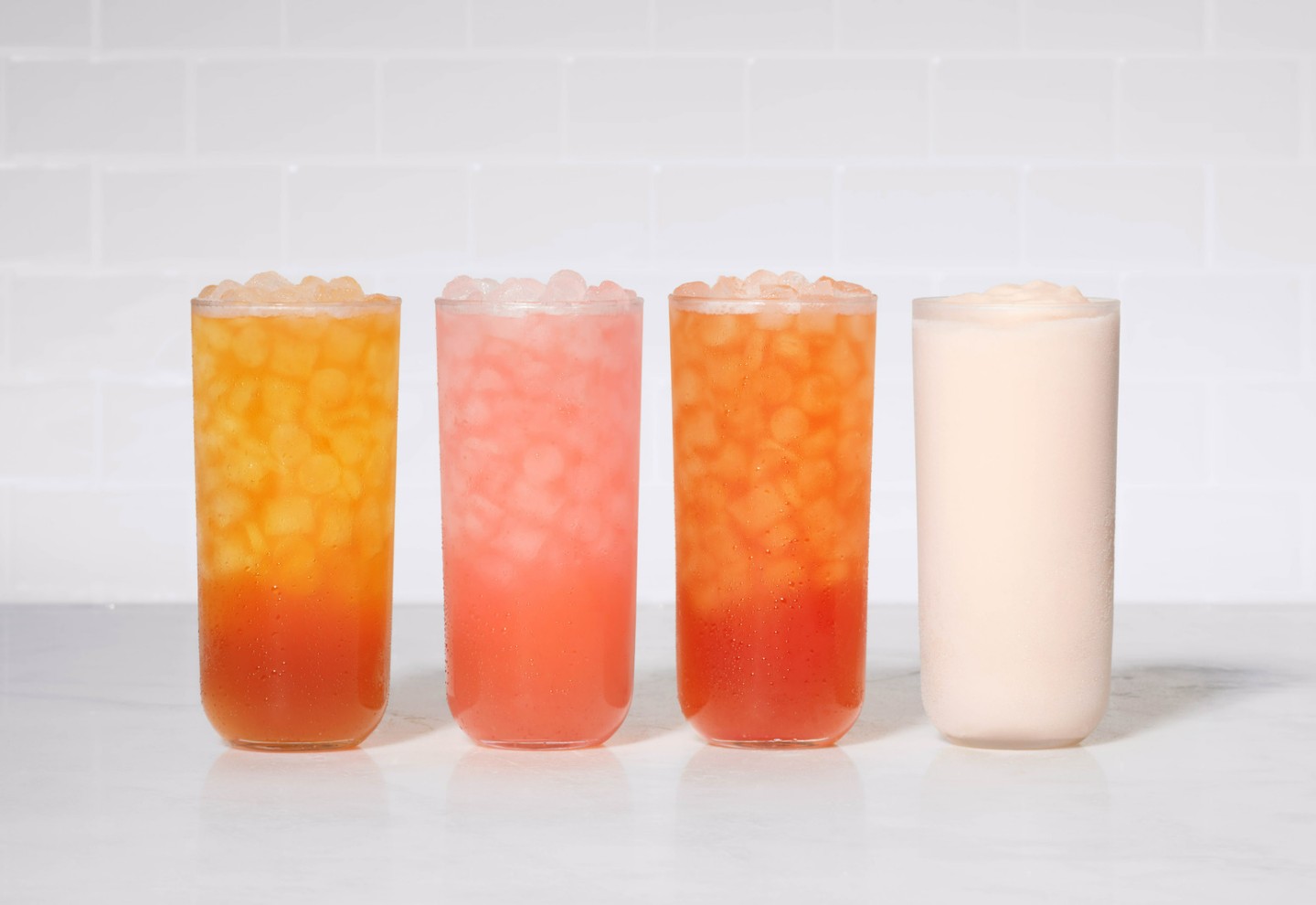 Chick-fil-A is encouraging guests to squeeze the most out of spring with a seasonal beverage brought back by popular demand.
Guests can now treat themselves to the Watermelon Mint Lemonade at participating Chick-fil-A restaurants nationwide. For fans of the watermelon and mint flavors, there will also be three new versions to try: Watermelon Mint Sunjoy®, Watermelon Mint Frosted Lemonade and Watermelon Mint Iced Tea.
Six years after its debut, the Watermelon Mint Lemonade still has a devoted following, which sparked its return and inspired new versions of Chick-fil-A's signature beverages.
Watermelon Mint Sunjoy: Equal parts tart and sweet, Chick-fil-A® Lemonade and Sweetened Iced Tea combines with watermelon and mint flavors to create a new special twist on a classic beverage.
Watermelon Mint Lemonade: Hints of watermelon and mint flavors add the finishing touch to Chick-fil-A® Lemonade, which features three simple ingredients: real lemon juice (not from concentrate), cane sugar and water. This beverage makes for a citrusy celebration whether ordered with Regular or Diet Lemonade.
Frosted Watermelon Mint Lemonade: Both sippable and scoopable, this treat combines the Watermelon Mint Lemonade with Chick-fil-A's signature Icedream® dessert.
Watermelon Mint Iced Tea: The watermelon and mint flavors add a refreshing taste to freshly-brewed Iced Tea. For a sweeter sip, guests can order it sweetened with real cane sugar.
These limited-time creations will be available at participating restaurants nationwide through spring, while supplies last. Customers can check the Chick-fil-A® App or contact their local restaurant to find out if these seasonal sensations are served at a nearby location for dine-in, pick-up or delivery.