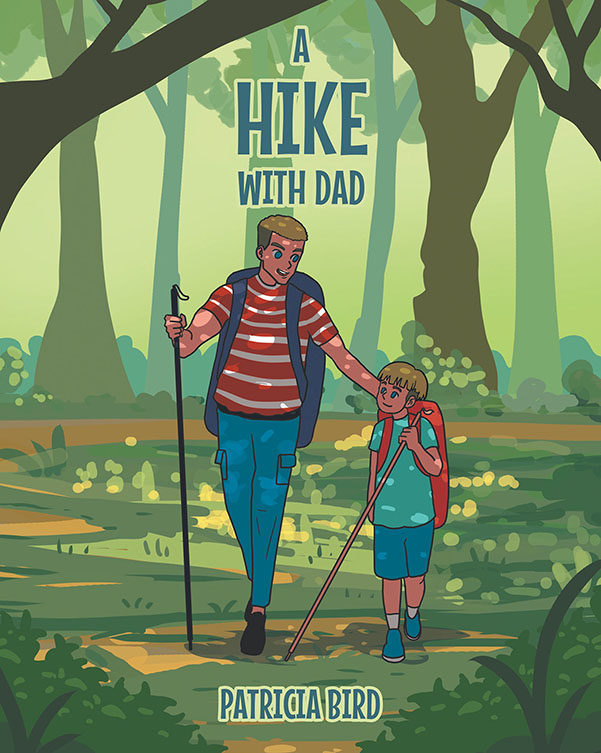 Patricia Bird, who currently resides in Florida with her cats Gertrude and Bella, has completed her new book, "A Hike with Dad": a powerful tale about a young boy and his father who try to reconnect through hiking after his father has been gone for the past year serving an overseas tour.
"This book is about the hiking trip of a young boy, Thomas, and his dad," writes Bird. "The dad is in the military and has been out of the country for the past year. This hike is the first chance that Thomas has had to be alone with his dad since his dad's return. He is excited about the prospect of the hike and having his dad to himself. The story details their journey into the forest and addresses their efforts at catching up on each other's activities and important occasions that each missed during the dad's yearlong absence."
Published by Covenant Books of Murrells Inlet, South Carolina, Patricia Bird's new book is a moving tale inspired by the author's own hikes with her father as a child growing up in Southern Georgia. Exploring the rebuilding of a parent-child relationship after an extended time apart, this poignant and character-driven narrative will appeal to readers of all ages, touching their hearts and minds and keeping them engaged until the end.
Readers can purchase "A Hike with Dad" at bookstores everywhere, or online at the Apple iTunes store, Amazon or Barnes and Noble.
---
Covenant Books is an international Christian-owned and operated publishing house based in Murrells Inlet, South Carolina. Covenant Books specializes in all genres of work that appeal to the Christian market.
---
Source: Covenant Books