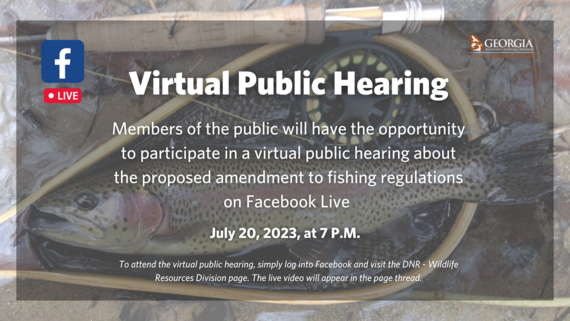 Georgia Dept of Natural Resources is requesting anglers and other interested citizens to provide comments on rule changes to trout fishing. Changes to the existing rules are responsive to customer desires related to trout fishing, according to the Georgia Department of Natural Resources' Wildlife Resources Division.

Provide Comment Through Any of These Methods:
Comment Deadline:
Proposed Rule Making-Trout: Submission Deadline is close of business (4:30 p.m.) on July 28, 2023.