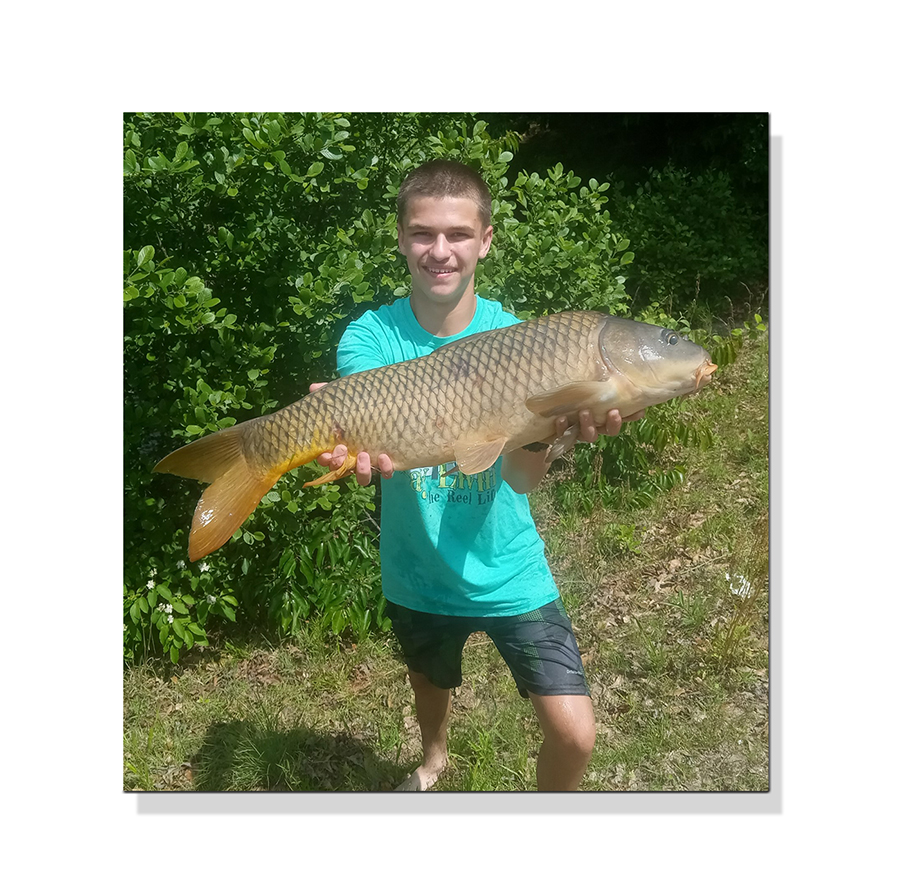 Georgia State Parks & Historic Sites sent a congratulations today to 15-year-old Joe Donehoo of Peachtree Corners for his impressive recent catch.
Donehoo caught the 11.1-pound carp at Sweetwater Creek State Park. Rangers say this is the biggest carp they remember coming from the 215-acre George Sparks Reservoir.
His proud grandma, Judy Johnson, sent a photo to Georgia State Parks/Georgia DNR, showing Donehoo with the carp.