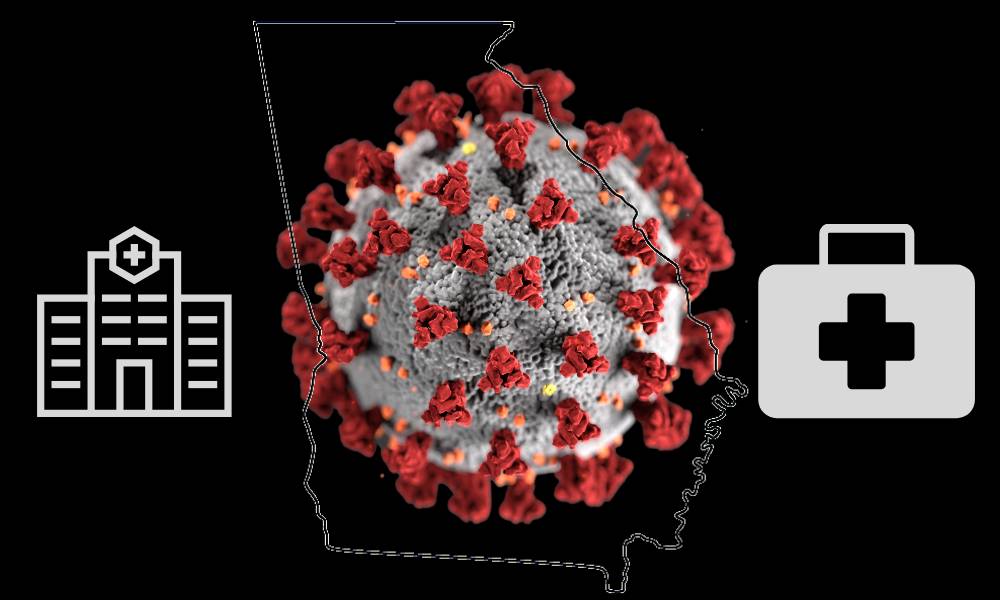 Thursday, during an event at Grady Memorial Hospital, Governor Brian Kemp announced the State of Georgia will continue staff augmentation funding to support hospitals and nursing homes across Georgia through early March 2021.

"Our frontline healthcare workers have been invaluable heroes in our fight with COVID-19," said Governor Kemp. "In recent months, they have gone above and beyond, working long hours away from their families, as we face a once-in-a-century public health crisis. Hospital and long-term care facility leaders have been our eyes and ears on the front lines, making us aware of any issues so the state can respond quickly to help them keep Georgians healthy. Due to the realities of a worldwide pandemic and increased demand on healthcare professionals, staffing has remained a key challenge for every facility.
"To date, the state has done everything in its power to support our healthcare facilities with plans to spend approximately $250 million on additional staff by the end of 2020. As we look ahead, it is critical that we continue our support of Georgia hospitals and nursing homes. While I remain hopeful that our federal partners will grant more flexibility in existing CARES Act dollars, today we are committing nearly $70 million through early March to shore up strained hospitals and long-term care facilities to ensure they have the manpower to care for COVID-19 patients and also administer the vaccine.
"I want to thank Speaker Ralston, Lieutenant Governor Duncan, House Appropriations Chairman Terry England, Senate Appropriations Chairman Blake Tillery, and Commissioner Frank Berry for their ongoing support and commitment to our healthcare heroes. Together, we will secure a brighter, healthier Georgia and bring an end to this long national nightmare."