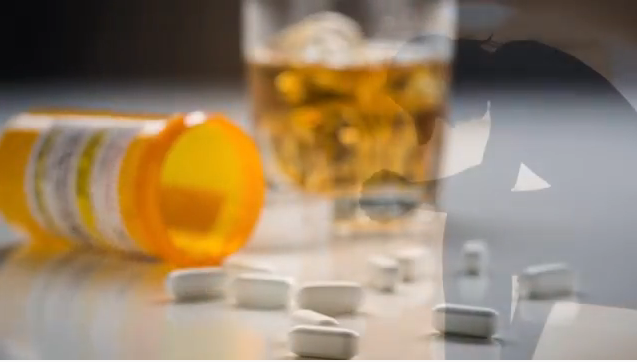 Keri Cuppage is on a scuba diving trip to Florida this Labor Day weekend to visit her daughter.
But it's not what you think.
Her daughter, Tiffany Hansen, who died in San Diego on January 23, 2018 at age 26 of a fentanyl overdose, is resting at the bottom of the ocean she dearly loved. Her ashes were used to create a sea turtle sculpture which was placed in a manmade underwater memorial reef about 3 miles east of Key Biscayne near Miami, Florida.
Cuppage, who lives in San Diego, chose to commemorate Opioid Awareness Day, which was Sunday, by descending 40 feet to the ocean floor to see that turtle and to honor, remember and grieve the young woman whose nickname was "Princess" and whose passions were the beach, mermaids and all things Disney, and whose death shattered her mother's world. Cuppage managed to beat the hurricane that's heading toward Miami by doing the dive a day earlier than planned.
"She brought love, joy and silliness; spreading infectious laughter into everyone's life," Cuppage wrote in an email about her daughter. "She was deeply loved by her family and friends. She is missed every day." Cuppage said she plans to spend every "Opioid Awareness Day" like this.
In conjunction with Overdose Awareness Day on August 31, 2019, U.S. Attorney Robert Brewer is again warning the community about the dangers of opioids and fentanyl-laced drugs and sharing photos of numerous victims whose lives were cut short due to overdose.
They include an avid fisherman and father of three girls. A gifted soccer player. A young man who loved riding dirt bikes, listening to music and going to concerts. And others. All under 50. All died of opioid overdoses – mostly fentanyl.
"We are losing far too many San Diegans to a drug that many don't even know they are taking," Brewer said.  "Counterfeit oxycodone pills – known as blue M-30s – have stolen the lives of husbands and wives, sons and daughters, and even a toddler who swallowed a pill that fell out of his dad's pocket. Cocaine laced with fentanyl is another danger: It nearly killed two college students who had no idea they were ingesting an opioid 50 times stronger than heroin. Please understand the huge risks of street and 'dark web' drugs – they can kill you! Be smart, don't take that risk."
Addiction and overdose cause tremendous suffering not only to the victim but to surviving family members, friends and communities.
Erica Sanfillipo, a 27-year-old registered nurse and mother of a young child, became addicted while trying to manage pain associated with two car accidents in a six-month period. She died of an opioid overdose on June 28, 2015.
Her mother, Patricia Gary, wrote in an email that Erica's addiction "quickly became something not only she was battling, but our entire family as well.  See, this disease has no barriers nor does it discriminate.  Eventually all the things that she loved and that were important to her no longer mattered – all that mattered was the next fix.  In the end, Erica not only paid the ultimate price, but so did her child, parents, brother, aunts, uncles and many close friends! WE WERE ALL IMPACTED BY ADDICTION!"
Fentanyl-related deaths are rapidly climbing to unprecedented levels. The San Diego County Medical Examiner's Office reports 50 confirmed fentanyl-related overdose deaths so far this year, plus another 28 suspected but yet-to-be confirmed cases with four months remaining in the year. Should this trend continue for the remainder of 2019, the death toll could potentially reach 130, which would amount to a 47 percent increase over last year's total of 90 deaths, and a staggering 787 percent hike over five years ago when there were 15. The victims are overwhelmingly male, and the average age is 36, with the youngest 18 and the oldest 66.
Fentanyl is 30-50 times more powerful than heroin and so dangerous that in its purest form, even a tiny amount can be deadly. According to law enforcement reports, the price of fentanyl in 2019 – whether in powder form and pill form – is declining, meaning that availability of both forms are is increasing in our community.
The U.S. Attorney's Office and District Attorney's Office are working closely with the Medical Examiner's Office and its law enforcement partners on overdose cases involving fentanyl to trace the origin of these deadly substances and build cases against suppliers.
Under federal law, sellers and suppliers of drugs that cause death or serious bodily injury face a very stiff penalty — a 20-year mandatory minimum sentence.  So far, the U.S. Attorney's Office has charged about a dozen alleged dealers with that 20-year mandatory minimum offense.
In one such case, the defendant in U.S. v. Maxwell Gaffney (17CR3330-MMA) was swiftly convicted after a week-long trial and is now awaiting imposition of what could be at least a 20-year mandatory minimum sentence.  In another recent case, defendant Corey Green (18CR2249-AJB) entered a guilty plea to heroin distribution charges and acknowledged that a death ensued; he was sentenced to 151 months in custody.
"These death investigations cannot bring back beloved family members but they do get deadly drugs off the street quickly," Brewer said. "Moreover, the ensuing prosecutions send a clear message that traffickers will face serious repercussions. We hope these cases also bring a measure of comfort, peace and justice to beloved family members who face this devastating loss, with no option but to grieve for what might have been."
In addition to prosecuting opioid dealers and smugglers, the U.S. Attorney's office raises awareness of harm reduction, prevention and education efforts.
Information from US Department of Justice.