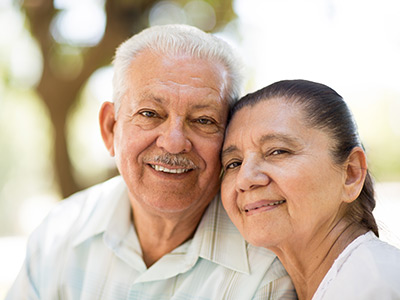 GeorgiaCares has partnered with the Fort Valley State University Mobile Technology Unit to provide free Medicare counseling sessions throughout the state during the Medicare Open Enrollment period.

GeorgiaCares provides Medicare counseling to help those on Medicare who are 65 years or older, and qualified people with disabilities under 65, select the health and drug plan that works best for them. With the computers in FVSU's Mobile Technology Unit, GeorgiaCares can help people research and enroll in Medicare plans on site.
"This partnership with FVSU will allow us to reach more residents around the state and provide on-site access to information and resources," said Christine Williams, GeorgiaCares Program Team Lead.
"During Open Enrollment, people are usually inundated with mailings and phone calls targeting Medicare recipients. With information coming from so many sources, it can be difficult to determine all the facts to make an informed decision on what plan is right for you. GeorgiaCares counselors remove all the guesswork and offer unbiased, free consultations."
Medicare Open Enrollment runs from October 15 to December 7.
Call the number listed below to schedule an appointment for the enrollment event near you.
Organization
Date
Event Time
Event Location
Contact Information
Northwest Area Agency on Aging
10/29/2019
10am – 1pm
Rome Senior Center
406 Riverside Parkway NE
Rome, GA 30161
866-552-4464 (Option 4)
Legacy Link Area Agency on Aging and Athens Community Council on Aging (ACCA)
10/30/2019
10am – 2pm
Franklin County Senior Center
6885 Highway 145
(GPS:  6885 Royston Rd.)
Carnesville, GA 30521
866-552-4464 (Option 4)
Georgia Legal Services Program
10/31/2019
9am – 2pm
Heartis Fayetteville
936 Lanier Avenue West
Fayetteville, GA 30215
877-220-0127
Three Rivers Area Agency on Aging
11/4/2019
10am – 3pm
LaGrange Senior Center
140 Ragland St.
LaGrange, GA 30241
706-675-9031
Senior Citizens Council of Augusta, Inc.
11/12/2019
11am – 3pm
The Pope Center
48B Lexington Ave.
Washington GA 30673
706-364-5778
Action Pact, Inc.
11/13/2019
9am – 1pm
Evans County Senior Center
11093 Highway 280 E
Claxton, GA 30417
844-364-6361
Action Pact, Inc.
11/20/2019
9am – 1pm
Action Pact
1115 West Baker Hwy.
Douglas, GA 31533
844-364-6361
GeorgiaCares is administered through the Georgia Department of Human Services Division of Aging Services. For more information about GeorgiaCares and other services available to older Georgians and their families, visit aging.ga.gov or mygeorgiacares.org or call toll-free at 1-866-552-4464 and select Option 4 to speak to a certified Medicare counselor Monday – Friday from 8 a.m. to 5 p.m.