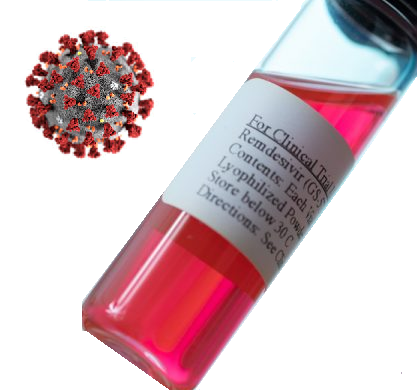 Georgia will receive an additional 165 cases, which includes 6,600 vials, of remdesivir, a drug which has received emergency use authorization by the U.S. Food and Drug Administration (FDA) to treat certain patients hospitalized with COVID-19.
"With critical funding from the CARES Act, the United States is working at record speed to develop effective vaccines and treatments for COVID-19," said Senator Perdue. "The Trump Administration is leading this effort and successfully secured a large supply of the drug remdesivir for American hospitals. Today's latest shipment of remdesivir to Georgia is welcomed news, and we will continue working to ensure COVID-19 patients in our state have access to the best possible care and treatments."
"President Trump has struck an amazing deal to ensure Americans have access to the first authorized therapeutic for COVID-19," said Secretary of Health and Human Services Alex Azar. "To the extent possible, we want to ensure that any American patient who needs remdesivir can get it. The Trump Administration is doing everything in our power to learn more about life-saving therapeutics for COVID-19 and secure access to these options for the American people."
Through the bipartisan CARES Act and previous relief packages, Senator Perdue has helped secure nearly $18 billion in federal funding for the development of vaccines and treatments to combat COVID-19.
Hospitals receiving the vials of remdesivir will be determined by the Georgia Department of Public Health. This will be Georgia's sixth shipment of the drug from the federal government.  Since mid-May, the Trump administration has supplied a total of 32,600 vials, of the antiviral drug remdesivir to the state of Georgia for treatment of COVID-19 patients hospitalized across the state. Depending on the course of treatment, this was enough remdesivir to treat up to 5,400 of the state's most critically ill patients. Going forward, hospitals will now be able to procure the drug directly, with smaller amounts of the drug available from federal shipments through the Georgia Department of Public Health.
"Thanks to President Trump, Vice President Pence, Secretary Azar, and the federal Coronavirus Task Force for their tireless efforts to supply remdesivir to the states," said Governor Brian P. Kemp. "This treatment has proven successful in treating COVID-19 patients and will remain a key tool for Georgia hospitals on the frontlines of fighting this virus."