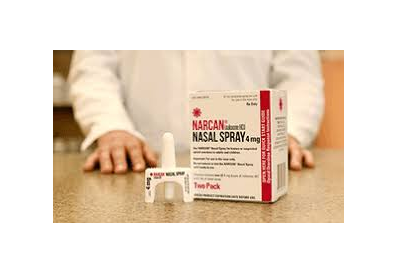 One Georgia school district is taking a different approach to the opioid crisis. 
The Coweta County Board of Education has proposed putting Naloxone, a medication that is used to treat – by reversing – opioid overdoses in schools. The drug is often referred to as 'Narcan.' 
Nurses would be permitted to administer the antidote in an emergency, much like they already do with epinephrine and albuterol, which are used for allergies and asthma, respectively. Those medications are already expressly permitted without a prescription.
The initiative in Coweta has the support of Assistant Superintendent Evan Horton, according to the Newnan Times-Herald which reported about the proposal after it was introduced at the Board of Education meeting in early July. School system administrators have said the policy would be one that is proactive instead of reactive, and could save valuable minutes when an ambulance is several miles away. 
The school district has not decided whether or not the drugs will only be administered by nurses or if other school employees would be authorized to administer the drug in an emergency,  but Naloxone/Narcan induces little to no side effects if administered to someone who is not suffering from an opioid overdose. This means the related liability is relatively low. 
Putting the drug in schools would be a fairly new objective, though it is one that is not unlike equipping law enforcement officials and first responders with the drug, which is administered by nasal spray. The product is available over the counter with a two-dose Narcan medication running between $130 and $140 and generic naloxone running between $20 and $40 per dose. The cost has increased annually as the number of opioid overdoses as continued to increase.
The Georgia Department of Public Health show deaths related to drug overdoses are nearly equal to that of motor vehicle deaths. Of the most recent numbers available, Georgia ranks 11th with the most prescription opioid overdoses.
The Georgia legislature has already authorized school districts to make decisions like this one, so adding Naloxone is solely up to the district. The policy proposal is currently 'on the table' for public review and feedback and will be discussed again at the August meeting.