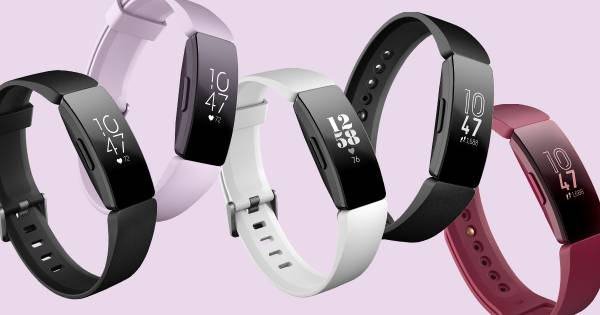 4,000 Georgians will be able to get a Fitbit activity tracker watch with access to the educational and motivational resources of the company thanks to a partnership with a Medicaid provider.

Medicaid is a medical assistance program that provides low-income families with access to free and low-cost medical care. Medicaid provides support for pregnant women, children, retirees age 65 and older, and people who are legally blind or disabled. Those who need nursing home care or who have breast or cervical cancer may also qualify.
Those who have Type 2 diabetes and are enrolled in Georgia's WellCare Medicaid plan are eligible for the FitBit Inspire and the mHealth platform. The device will be available to members of the program who are over the age of 18 after completion of the annual diabetic retinal exam (DRE).
"We work with the nation's leading health plans and employers to make Fitbit devices and services available to wider segments of the population," Amy McDonough, Senior Vice President and General Manager of Fitbit Health Solutions, said in a recent email to mHealthIntelligence. "This new partnership with WellCare is an example of our efforts to make health more accessible, and marks the first time in our company's history that we are working with a Medicaid plan. It's an important step because, even though one in five people in the US get their healthcare through Medicaid, the latest health technology has not always been available to this population."
The company says it is the largest of consumer-facing companies which are focusing on 'clinically relevant mHealth functions' that have been limited traditionally to a health and wellness market. The fitness trackers are used worldwide and the company seeks to design sensor-embedded clothing and accessories for a whollistic approach to personhood, including activity, mood, sleep, and nutrition. 
According to MedCity, "Fitbit already has a significant presence in the employer healthcare market. It works with more than 1,600 employers and 100 health plans. In recent years, the company also began offering its devices as a benefit to Medicare enrollees."
"It's not just about empowering users with a device that enables them to understand their health," she said in a recent blog. "It's about giving them the tools they need to make long-term behavior changes, providing effective guidance and services that keep them engaged, and cultivating a community of supporters who are as invested in the progress of their peers as they are in their individual health journeys."
The MHealth wearables plan through Fitbit's will also be included in Medicare Advantage plans offered by three different insurers, including UnitedHealthcare.