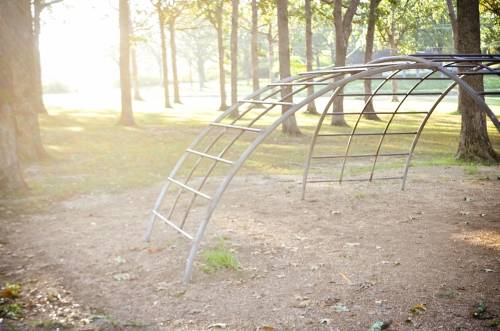 State representative Demetrius Douglas is one persistent legislator.
The lawmaker from Stockbridge has once again filed his recess legislation. The measure, HB 83, passed through both chambers in 2019 after three years of trying but was vetoed by Governor Kemp.
House Bill 843 is co-sponsored by Minority Leader Bob Trammell, Reps. Spencer Frye, Mike Wilensky, Angelika Kauche, and Republican Lee Hawkins.
Specifically, the bill would recess every day for every child in Kindergarten through fifth grade that is enrolled in a public school in Georgia, unless:
the child has physical education physical education or structured activity time on any given day; or 

if reasonable circumstances prevent recess, such as inclement weather when no indoor space is available, assemblies or field trips exceeding their scheduled duration, "conflicts occurring at the scheduled recess time over which the classroom teacher has no control, or emergencies, disasters, or acts of God."
The bill seeks to 'encourage' 30 minutes of recess time, but still maintains the requirement of some recess daily. The bill says 'supervised unstructured activity time, preferably outdoors.' 
HB 843 leaves written rules and parameters up to the local school boards to determine. 
When Kemp vetoed the measure, he made the following statement:
Currently, local boards of education hold broad authority to establish recess policies for students in kindergarten through eighth grade. This local control allows school boards to set these policies based on a thorough understanding of day-today educational operations as well as regular interaction with administrators, educators, families, and students. House Bill 83 would dramatically restrict this local control, stripping long-held authority from school boards. While I support expanded recess opportunities for Georgia's students, I am a firm believer in local control, especially in education. This legislation would impose unreasonable burdens on educational leaders without meaningful justification. For the foregoing reasons, I VETO HOUSE BILL 83.
The bill has been assigned to the House Education committee.  
You can read the bill below. (Or click here)
HB 843