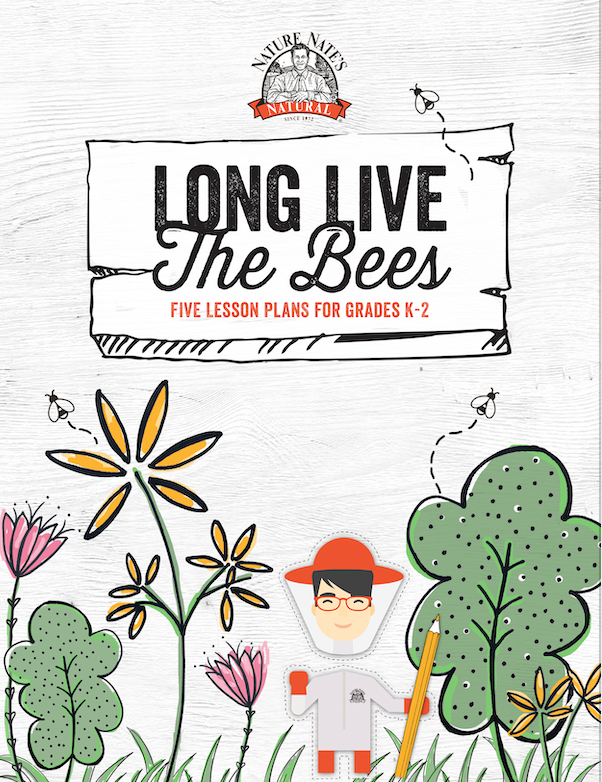 Branded Honey Company Partners with Five Educators to Create an Education Unit Focused on Bees, Pollination and Honey
In an effort to raise awareness about the importance of bees, a nationally branded honey company has partnered with a handful of teachers to provide a free less plan for students.
Nature Nate's Honey Co. announceed last week that a new Long Live the Bees lesson plan, tailored for K-2nd grade students, is now available for free download. It's all part of the 'Long Live the Bees' initiative, which is focused on promoting bee health.
The company collaborated with 4 teachers and 1 home educator from across the country to create the lesson plan. Each teacher contributed a fun-filled, educational way for kids to learn about honey, bees or pollination. Segments of the lesson plan include:
The various roles of a honey bee
The shape of honeycomb and why it's ideal for the hive
How bees communicate
The different flavors of honey
How we can promote bee health
"We are so grateful for the tremendous work of our partner educators to highlight the importance of bees and the awesomeness of honey," Nathan Sheets, founder and CEO, Nature Nate's, said in a news release. "It's our hope that as teachers and home educators share these materials in their classrooms, kids will be excited about protecting bee populations and have a greater appreciation for all the ways bees help us live healthy, happy lives."
In 2018, Nature Nate's launched the Long Live the Bees initiative to bring greater awareness to the many issues affecting honey bee health and drive consumer action. In addition to providing lesson plans and educational tools for kids, the company also invests in formal conservation research programs at Cornell University, University of Georgia, Texas A&M University and University of Texas – Dallas.
To download the lesson plan, visit the website.