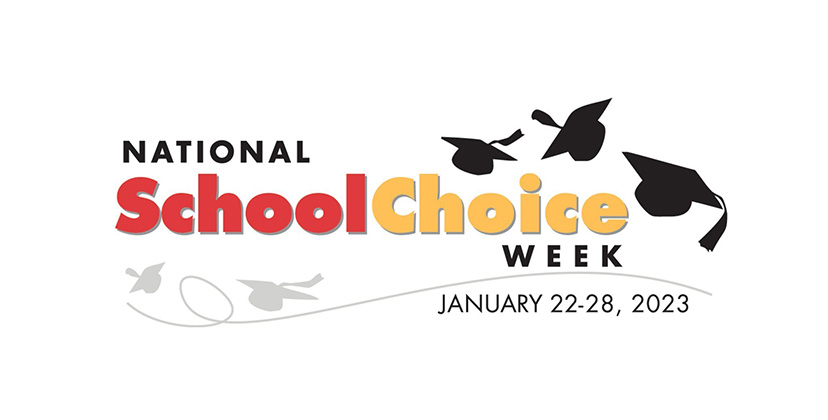 Gov. Brian Kemp has officially declared Jan. 22-Jan. 28 School Choice Week in Georgia. With this proclamation, Gov. Kemp joined leaders across the country who have officially recognized the Week as a time to celebrate educational options.
Gov. Kemp's proclamation comes on the heels of a year of historic school choice expansions nationwide. The proclamation highlights the importance of high-performing schools and the improvement of education outcomes to ensure the growth and development of Georgia. It also recognizes the commitment of parents and educators to provide the knowledge that the youth need to face future challenges.
"Georgia School Choice Week" is timed to coincide with National School Choice Week, a weeklong national celebration of K-12 education that takes place during the last week of January. The full text of the proclamation can be found on the School Choice Week website at schoolchoiceweek.com/proclamations-2023.
For the Week, parents, schools, and other organizers have planned 768 activities across the state of Georgia–– rallies, in-school celebrations, a homeschool conference geared toward Black families in Clarkston and a school fair in Atlanta –– all of which aim to spark conversations about the opportunities parents have, or want to have, for their children's education.
More than 25,000 events have been independently planned for the week nationwide, raising awareness about school choices of every type.
"With a growing population and increasingly diverse students to serve, Georgia is poised to benefit many families by supporting educational opportunities," said Andrew Campanella, President and CEO of the National School Choice Awareness Foundation. "School choice recognizes the simple truth that not every student learns the same way. I'm delighted that the state has formally recognized School Choice Week in Georgia".
National School Choice Week (NSCW) informs, inspires, and empowers parents to discover the K-12 education options available for their children, including traditional public, charter, magnet, online, private, and homeschooling. Every January, tens of thousands of schools, organizations, and individuals plan unique events and activities to shine a positive spotlight on effective education options in their communities. The Week is a project of the nonpartisan, nonpolitical National School Choice Awareness Foundation.
For more information, visit schoolchoiceweek.com/georgia
---
SOURCE National School Choice Week