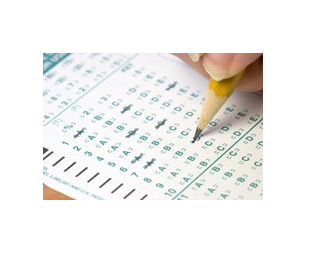 The Georgia Department of Education submitted a request to the United States Department of Education for a waiver of standardized testing and accountability requirements for the 2020-21 school year. Georgia's waiver request was submitted by Governor Brian Kemp and State School Superintendent Richard Woods.

Georgia was the first state in the nation to signal its intent to apply for a 2020-21 waiver of federal testing requirements on June 18. If the waiver is approved, there will be no administration of the Georgia Milestones EOGs, Georgia Milestones EOCs, or Georgia Alternate Assessment (GAA) 2.0 during the upcoming academic year.
"When students enter the classroom this fall, they will be dealing with the ongoing effects of a global crisis and the trauma of necessary, but unprecedented, isolation," State School Superintendent Richard Woods said. "In the midst of this, school districts will be implementing intensive protocols to ensure the safety of their students and staff. We believe our students' and teachers' focus belongs on making it through this challenge together and addressing learning loss, not on the pressure of a high-stakes standardized test. It is common sense that this is not the time to be concerned about the test."
When GaDOE surveyed parents, teachers, and other interested Georgians about the proposed waiver, 98,252 of them responded and 96.0 percent strongly agreed or agreed with Georgia's request for an assessment waiver. 93.5 percent strongly agreed or agreed with Georgia's request for a waiver of accountability mandates, which would apply to the College & Career Ready Performance Index (CCRPI).
To ensure districts have the tools to gauge student learning and potential learning loss as a result of the pandemic, GaDOE will offer BEACON, a formative assessment tool, at no cost to any school district. Formative assessments are diagnostic and non-high-stakes and are designed to monitor student learning and plan instruction, rather than to report out results for accountability purposes. Use of BEACON is not required but will allow districts to assess student performance and identify gaps as a result of the COVID-19 school closures.
Georgia is now awaiting a response from the U.S. Department of Education to its waiver request.