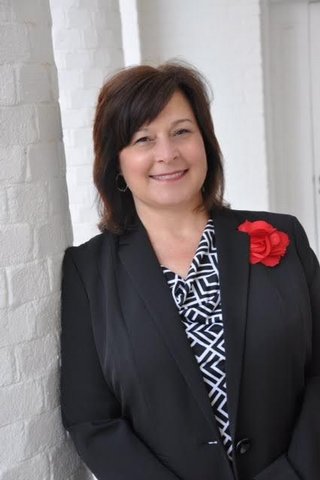 The National Science Teaching Association, a professional organization focused on promoting excellence and innovation in science teaching and learning for all, welcomed five new members to its Board of Directors and six new members to its Council last month.

Among them is a high school principal from Georgia.
Zoe Evans, Principal at Bowdon High School in Carroll County, was named to the Board of Directors in June. Evans has worked as a principal, assistant principal and taught middle school science for nineteen years in Georgia and Florida.
"Each of these individuals brings critical knowledge, experience, and unique perspectives that will enrich NSTA and help to advance the Association's mission to promote excellence and innovation in science teaching and learning for all," said NSTA Executive Director Dr. David Evans. "I am pleased to welcome them to the Board and Council and look forward to working with them to advance NSTA's vital mission and goals."
The new board members join a 13-member board that oversees NSTA's finances, policies and procedures, and strategic planning. New board members include:
Elizabeth Allan, NSTA President-Elect
Professor of Biology and Coordinator of the Secondary Science Education program, University of Central Oklahoma, Edmond, Oklahoma
Brenda Walsh, NSTA Division Director, High School Science Teaching
Chemistry Teacher, Eden Prairie High School, Eden Prairie, Minnesota
Lisa Kenyon, NSTA Division Director, Post-Secondary Science Teaching
Associate Professor, Department of Biological Sciences and Teaching Education, Wright State University, Dayton, Ohio
Zoe Evans, NSTA Division Director, Coordination & Supervision of Science Teaching
Principal, Bowdon High School, Bowdon, Georgia
Norman Lederman, NSTA Division Director, Research in Science Education
Distinguished Professor, Department of Mathematics and Science Education, Illinois Institute of Technology, Chicago, Illinois
Comprised of 18 district directors, each member of the council is the official representative of NSTA in his/her geographic district and serves as the primary liaison on issues of importance to science and improvement of science education at all levels. The council functions as the advisory body to the board of directors. New council members include:
Florentia Spires, NSTA District III Director (Delaware, Maryland, District of Columbia)
Teacher/ Leader (STEM), Prince George's County Public School System, Upper Marlboro, Maryland
Brian Butler, NSTA District V Director (Alabama, Florida, Georgia, Puerto Rico, Virgin Islands)
District Science Curriculum Coordinator, Bibb County School District, Macon, Georgia
Scott Johnson, NSTA District IX Director (Minnesota, North Dakota, South Dakota)
Anatomy, Chemistry & Physiology Teacher, Century High School, Bismarck, North Dakota
Jodi Bahr, NSTA District XI Director (Kansas, Missouri, Nebraska)
Science Teacher, Harvard Middle/High School, Harvard, Nebraska
Lesley Urasky, NSTA District XV Director (Idaho, Montana, Wyoming)
Science Instructor, Saratoga Middle/High School, Saratoga, Wyoming
Jeanne Chowning, NSTA District XVII Director (Alaska, Oregon, Washington)
Senior Director, Science Education, Fred Hutchinson Cancer Research Center, Seattle, Washington